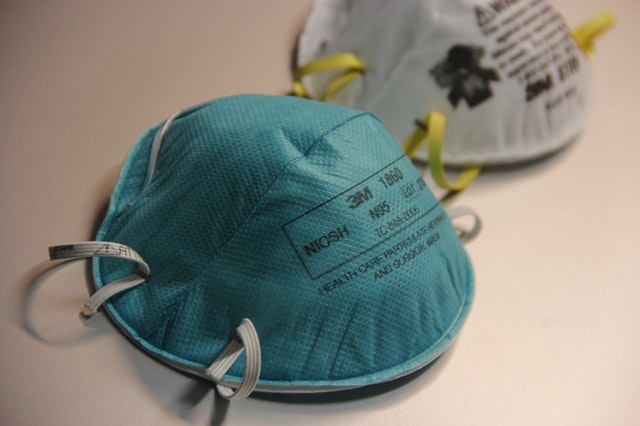 Masks and face coverings are now a part of our life. The pandemic has got us wearing masks everywhere we go. Since the Coronavirus has emerged, face masks have become a common sight, especially surgical masks. They are lightweight and convenient to wear. Plus, they are reusable and easily available at almost all pharmacies and medical stores, etc.
Many people think that surgical masks cannot provide enough protection against the pandemic. And as you are reading this, you might be having similar thoughts, no? Well, if you are doubtful about the efficacy of surgical masks, this article of for you!
Are surgical masks good enough?
The simple answer to this is "yes." Surgical masks made in USA are good and protective enough to be used against COVID-19. Despite being very light in weight, surgical masks are composed of several layers of polypropylene (one of its types). These layers are either flat or pleated to fit around your nose to the chin area. These layers, being in the middle, cover your mouth ensuring strong protection. The built-in nose wire and elastic straps going around your ears guarantee an easy and safe fit.
These masks can easily be worn during medical appointments or when going for groceries, etc. They can filter large droplets of cough and sneezes. Also, the outer layer is moisture repellent thus there are little chances that aerosol particles can pass through the mask. However, surgical masks are not much effective against filtering tiny aerosol drops. This can be dangerous because these drops may carry the virus in them. Thus, doctors recommend that if you are into someplace where the viral load is expected to be considerably high, surgical masks won't be that effective. But as mentioned above, if you are going to see your doctor, or going for some housework, or a walk, surgical masks work great. Also, surgical masks capture the droplets exhaled by the wearer and thus help in limiting the viral spread.
Surgical masks are mostly blue in color and rectangular in shape. However, they are sometimes available in green color as well. All of these masks have three levels of filtration as follow;
Level I: It filters more than 95% of bacterial germs and block the exhaled respiratory droplets by the wearer.
Level II: It offers 98% of bacterial filtration and block larger respiratory droplets of the wearer.
Level IIR: It offers level II protection and is resistant to splashes.
Where to get genuine surgical masks?
If you want to make the most of the surgical masks, we recommend you to buy surgical masks made in USA. They are manufactured with high-quality standards and under expert supervision. Thus, they ensure good protection against various germs especially the Coronavirus. However, there are lots of companies claiming to sell surgical masks made in USA. How would you know if they are reliable retailers or not? Well, we have a solution for you! And that is medicalsupplyall.com. They have the finest quality of almost all mask types and all are 100% made in USA. All you need to do is to visit their website and look for their surgical mask range. Believe us, you'll get the best for sure.
Newsrooms.ca was not involved in the creation of this content. Information contained on this page is provided by an independent third-party content provider. Newsrooms.ca makes no warranties or representations in connection therewith.