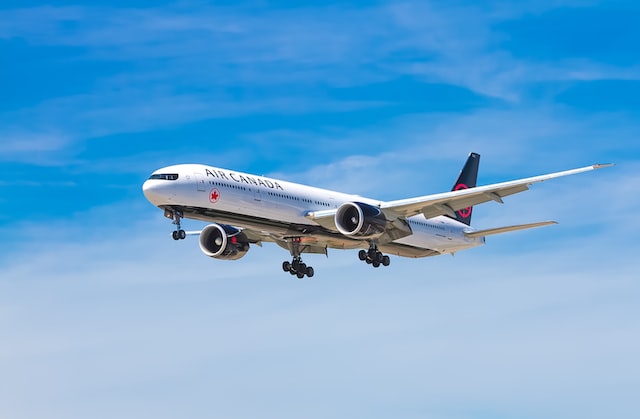 Canadian air travellers can finally breathe a sigh of relief. The chaos at airlines and airports appears to finally be over, allowing travellers to once again take to the skies without frustrating delays and cancellations.
But how long will this relief last? Spring Break and the corresponding surge in holiday travel are just around the corner.
Will Canadian commercial aviation prove to have learned its lesson from the last seven months of delays, cancellations, mishandled baggage and miscommunication?
And if it hasn't, how can Canadians better prepare themselves for potential disruptions in the future?
Summer airline chaos
In early 2022, Canadian air carriers celebrated when COVID-19 restrictions were lifted. Air Canada and WestJet announced significant increases in their summer 2022 operations, touting a relaunch of services to regain traffic and revenue lost during 2020 and 2021 from service interruptions.
Canadian air travellers welcomed these services back, anxious to shed the yoke of COVID-19 travel restrictions and return to the wanderlust of seeing the world in person.
As summer 2022 flights filled with travellers, faint alarm bells were heard about the aviation infrastructure's ability to accommodate operations amid the influx. These alarm bells grew louder when passengers were subjected to long wait times, both at departure and arrival.
Flight delays and cancellations quickly became the norm at major Canadian airports. Toronto Pearson International Airport and Montreal-Trudeau International Airport led the world in flight disruptions during the peak summer months.
There was no shortage of finger-pointing when it came to laying blame for the cause of the summer chaos. Transport Minister Omar Alghabra stated in August 2022:
"In May, all agencies, companies and airports had a massive labour shortage compared with the surge in demand that occurred then. We acted quickly. We were preparing for it, but the surge ended up being beyond what was expected."
It's clear the federal government and airlines misjudged the ability of airport infrastructure to handle the sheer volume of air travellers. While the minister may have stated the surge was unexpected, it appears as though airlines knew about passenger volumes but didn't listen to workers.
Holiday airline chaos
Fast forward to December 2022. While Mother Nature received the lion's share of blame for disrupting air services during the winter months, it is once again evident that neither airports nor airlines were adequately prepared.
While staffing levels were touted to have reached pre-pandemic levels, a lack of winter conditions experience and poor operations planning appear to be major contributing factors to the chaos.
Disruption has also been the hallmark of the United States' last six months, from summer delays to the Federal Aviation Administration's system failure to Southwest Airlines' computer system meltdown.
Perhaps the current state of commercial aviation can best be summarized by Scott Kirby, CEO of United Airlines. When asked about his views of the airline industry in 2023, he said:
"The system simply can't handle the volume today, much less the anticipated growth. There are a number of airlines who cannot fly their schedules. The customers are paying the price."
The U.S. Secretary of Transportation has been the focus of media attention for his pronouncements on the need for airlines and airports to increase their customer service levels and ensure flight schedules are realistic and operable.
What to expect in the future
What might Canadian air travellers expect over the next few months? Some airlines, like Sunwing, have reduced services to operate a schedule that is more likely to meet customer expectations.
Other carriers remain operating at an aggressive level, looking to maximize their revenue, profit and targets. While the minister of transport has stated he won't ask airlines to cut back their schedules, air services need to ensure infrastructure and staffing levels are adequate enough to prevent further disruptions.
In contrast to Canada, the U.S. Transportation Department recognizes its role in reviewing unrealistic airline scheduling and is actively investigating such practices.
Dealing with disruptions
Short of increased airline regulation in Canada, how can air travellers deal with the potential for continued disruption?
The Air Passenger Protection Regulations of 2019, which were amended in 2022, offer passengers a way to receive compensation for delays, cancellations and other mishandling. However, the realities of processing a claim through the Canadian Transportation Agency are daunting, to say the least.
The Canadian Transportation Agency currently has a backlog of over 36,000 appeals requiring investigation and resolution, meaning complainants are facing wait times of up to 18 months for their appeal to be addressed.
The minister of transport has promised a review of the air passenger protection regulations to address enforcement and efficiency. Canada should take inspiration from the European Union's approach to mishandling compensation, where the onus is on air carriers to defend their rationale for not paying compensation.
Canadians have great expectations for the actions about to be taken by the minister of transport and the Canadian government. Patience with the air travel system has worn thin and changes are most definitely needed. I, for one, am looking forward to a solution that quells Canadians' anxiety on air travel.
By:
John Gradek Faculty Lecturer and Program Co-ordinator, Supply Chain, Logistics and Operations Management, McGill University
Disclosure statement
John Gradek does not work for, consult, own shares in or receive funding from any company or organisation that would benefit from this article, and has disclosed no relevant affiliations beyond their academic appointment.
This post was originally published at The Conversation.