Sign up with Public Mobile now with Public Mobile Promo Code MYE33R and get $10 off your cell phone bill! In addition, save $2 off EACH bill going forward when you sign up for autopay, exclusively at Public Mobile. Use this 2021 Public Mobile Referral Code MYE33R today!
Plus – save an additional $1/month off your cell phone bill each year you're with Public Mobile and save up to $20/month by earning points helping others within the Public Mobile Community.
Save $10 more with Public Mobile Promo Codes MYE33R when you signup today!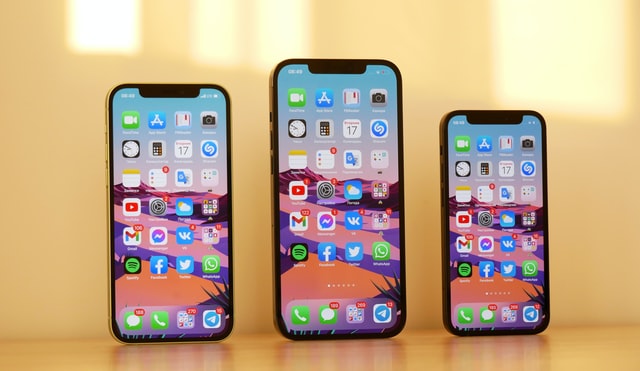 Using a Public Mobile Referral Code when you sign-up for Public Mobile can help you save money on your phone plan.
If you're looking for cell phone plans in Ontario, you have many companies to choose from. The big 3 cell phone providers are Bell, Rogers and Telus. However, each of these companies also have their own discount brands. Bell has Lucky Mobile and Virgin Mobile, Rogers has Fido and Chatr while Telus has Koodo and Public Mobile. The 4th major player which is especially popular in Ontario is Freedom Mobile. They offer big data plans at a low cost, but depending on where you live, cell phone reception may not be as good as the other mobile companies.
I have personally been using Koodo for many years now, and have been very happy with the customer service I've received from the Telus group of companies. Naturally, when I needed a new phone line, I went with Public Mobile. Public Mobile offers low priced plans that are great for the occasional cell phone user. For me, this is a secondary line, so I don't need a lot of data, 4G speeds or even many minutes. As such, Public Mobile is perfect for my needs. What's best is having a Public Mobile coupon code MYE33R when signing up to save $10 right away.
If you're looking for a cell phone, Public Mobile has several for sale, but definitely does not have the full compliment of cell phones you might find with Telus, Bell or Rogers. The cell phones available on Public Mobile tend to be older phones, certified pre-owned or phones with less features, suitable for the budget market. If you're looking for a top of the line cell phone, I would suggest at least going one step up to Koodo Mobile where you will find more cell phones for sale.
That being said, Public Mobile offers really great promo codes. When you use referral code MYE33R, you can save $10 when you sign up with Public Mobile (sometimes up to $50, depending on the promotions available at any given time). It's so easy to save when you signup for Public Mobile using a promo code. No need to beg others for codes or go on forums such as Reddit to try to get a Public Mobile Referral Code. Just use Public Mobile Promo Code MYE33R when you are signing up (don't forget to enter it while you sign up or you won't get the bonus!), you can enjoy at least $10 off your first bill.
If you need a Public Mobile SIM card, you can purchase one directly from their website. Right now, they're $10, but (as of the date of this article), they are offering a special. If you buy 1 sim card, they will send you 1 more sim card for free to give to a friend. That way, you get 2 Public Mobile sim cards for $10, directly from their site. Since sites such as eBay or Kijiji tend to sell SIM cards for at least $5 each, why not buy direct from Public Mobile and get it shipped directly to your home.
If you have any questions about cell phone plans, check out their online community forums. While Canadians tend to have some of the highest cell phone plan rates around the world, you can save some money when you take advantage of Public Mobile referral codes when getting a new cell phone plan. Get your Public Mobile code today and sign up now using MYE33R as your discount code.