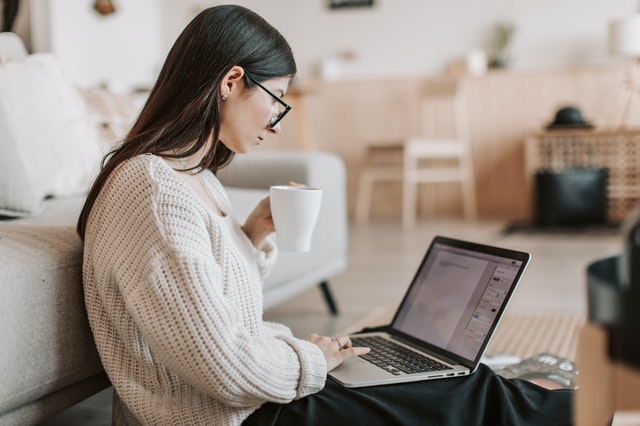 The Covid-19 pandemic has transformed every aspect of our lives, including how we live, work and study. As many colleges are forcing their learners to take up online learning to reduce, if not eliminate, their in-person classes, there's a rising concern regarding how this will affect their overall college experience.
Research has shown time and again that there's minimal difference between the performance of learners receiving instruction in-person versus remotely when they apply the same effort. However, many learners and instructors have expressed concerns regarding moving remote learning into a long-term thing and the impact that this will have on the entire campus experience.
Many students prefer in-person instruction not only because of how it impacts their performance academically but also because of their mental and emotional wellbeing. Many learners long for in-person classes because they get to interact with their peers and form bonds outside the class environment.
The Arc is a student housing near University of Manitoba that offers the ideal environment for students to study remotely and still get a chance to join the social network on campus.
How has Covid-19 Affected Student's Learning Model and Why Should We Be Concerned?
In-person classes allow students to interact with each other during and after classes which helps to create a sense of community and belonging. As students make connections with their peers, it becomes easier for them to reach out for further discussions, which helps them improve their academic work. Social interactions can go beyond class meetings to leisure activities where the learners get to share their interests and reduce the loneliness that is likely to cause mental issues like depression.
Even more importantly, many learners who were used to in-person lectures are struggling to find a learning routine that works for them. It can be tough for learners to remain focused without a solid routine. It's even harder for learners who don't have a conducive environment to stick to their routine. This lack of routine will definitely impact the learners' academic performance.
With on-campus experience, learners get a chance to separate their school and work life. They get to relax more at home or at their residence when there's already a routine that's created for them. Furthermore, remote learning doesn't encourage regular conversations among students, which can make some of them fall behind on their course content and readings.
How The Arc student housing solves this issue
There are learners who find apartments near the University of Manitoba as a way of preserving the beauty of the on-campus experience while enjoying the perks of online learning. These spacious, quiet and inspirational study areas provide learners not only the right environment to reinforce their discipline but also a space where they feel a sense of motivation to learn and build social connections. The Arc is an environment that provides the benefit of living close to your classmates where you can seek more clarity on assignments, arrange group discussions and prepare for exams which increases your chances of doing well.
Living at The Arc while pursuing your remote studies means that you don't have to study alone at home. You share study spaces with students like you who you can engage with before or after the classes and during breaks.
Safety Measures in Student Housing Facilities Amid Covid-19
Reopening student facilities is undoubtedly exciting news. However, University of Manitoba housing facilities like The Arc have made significant changes and safety measures to ensure the safety of learners in residence. Some of these measures include:
Masks and social distances within the residence
Wearing masks & face coverings in all common areas is required while indoors. Physical distancing must be adhered to in all public places. Learners are expected to stay at least 3 meters apart at all times.
Restrictions in common areas
Common areas such as the kitchen have strict restrictions on how many people can access them at a time. The Arc is conducting regular cleanings on all common areas to minimize the risk.
Guest policy
Learners are encouraged to limit the number of people in the student rooms. All parties are encouraged to wear masks while in enclosed areas at all times. Outdoor registered facilities have now been opened to accommodate guests and social interactions among learners.
Isolation Spaces
Most universities have set aside designated spaces for isolation purposes. Some student residences are also doing the same. Some colleges are even training their learners on Covid-19 awareness and best practices to keep them well informed and reduce the risk of spreading the virus while on campus.
Keeping yourself and others well
It's now public knowledge that wearing a mask, washing hands frequently, and physical distancing can help limit the spread of the coronavirus. All students are expected to take personal responsibility for their own health by sticking to these public health practices and protocols.
Newsrooms.ca was not involved in the creation of this content. Information contained on this page is provided by an independent third-party content provider. Newsrooms.ca makes no warranties or representations in connection therewith.