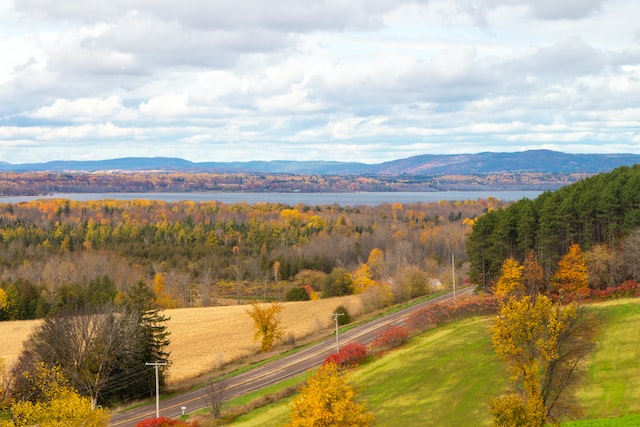 The romanticism of small-town living is increasing as more people search for a slower pace of living. There is often more affordable real estate, closer-knit communities, and an excellent option for raising a family. If you have lived in a large city center like Toronto your whole life, there are a few things to keep in mind when moving to a smaller rural town in Ontario.
Convenience
It should come as no surprise that small towns do not have the same conveniences and amenities that one can find in urban centres. Depending on the size of the community, you will have fewer options for grocery shopping, and operating hours will not have the 24hr convenience larger city chains do.
There is significantly less density in a small town, which is often the draw, but merely walking to locations might not be an option. There is generally no public transportation in smaller communities, and most amenities are within the town's center.
Cost
The further away a town is from urban centers, the lower the homes cost. What you would pay for a small condo in a downtown city core could be more than enough to purchase a single-dwelling home on a large lot.
On the other hand, the cost of amenities can often be more expensive in smaller towns. While you may be getting more house for your dollar, there are a few areas, like food and gas, where you can expect to pay a little more.
Connection
Telecommunication companies prioritize providing high-speed internet to urban centers. Connectivity within smaller communities is still a work in progress.
Change of Pace
Getting accustomed to the change in pace may be a challenge for some. There is not as great a sense of immediacy in a small town – mainly because there are fewer opportunities. What once was the next-day delivery for online purchases will turn into multiple-day delivery expectations.
Jobs
In March, as work from home orders were rescinded, a recent poll held by Angus Reid showed that 56% of people working from home would look for a new job if asked to return to the office, and 23% would quit outright. In small towns, jobs are significantly more scarce, and the pay would not be equal to what one would expect in a larger city, but remember, there is also a difference in the cost of living.
But what about entrepreneurship? A 2016 study argued that working in a rural area produces more opportunities for innovation. Entrepreneurs who desire the 'laptop lifestyle may find a small town a great backdrop to building up their big businesses
Buying Real Estate in Rural Ontario
When moving to a smaller rural town in Ontario, there are a few essential things to consider before you begin your property search:
● Smaller towns have tight-knit communities. Make sure the communities of interest fit your lifestyle.
● If you are moving with children, get to know the local schools. You will want to make sure they suit your kids' lifestyles.
Speaking with a local REALTOR® can answer these and many other questions. Making a move such as this can be a life-changing move. So make sure you have all your answers before you begin your property search for Ontario real estate.