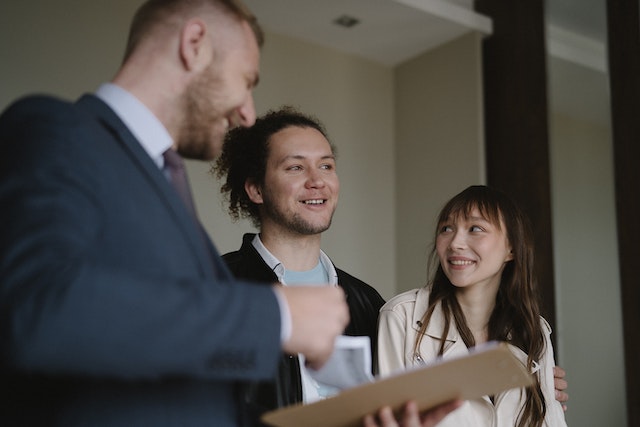 Despite what the internet may make us feel, we can't be an expert on everything. There are some situations when finding the expert to work with us is the better choice, consider when buying or selling a home. While many websites and people say, buyers and sellers can save money by doing a lot of work on their own, working with a REALTOR® is very important.
Access to More Homes
Without working with a real estate agent, buyers limit themselves to viewing the properties listed on MLS. What they might need to realize is that there are sellers who wish to keep their property private. Their reasons could be varied, and since listing on MLS is not an obligation, without a REALTOR®, buyers could miss out on the property of their dreams. Real estate agents will have access to homes listed privately and a more extensive network of other agents, so they will know what will be on the market before it's listed.
Avoid Paperwork Fatigue
Selling and buying a house means paperwork – a lot! It can be very overwhelming to try to muddle through everything alone. A real estate agent knows every inch of the necessary paperwork and the timing to get everything signed. They'll have a tried and true filing system which prevents things from getting lost in the shuffle. Some REALTORS® will even keep the approved paperwork for an extended time for their clients.
Top Level Negotiating Skills
Why is negotiation important? It's a lot easier to intervene when there are no apparent biases. A real estate agent is an impartial third party that can negotiate on either party's behalf to get a better deal for their client. Regardless of a seller's or buyer's market, there may be items in the house for sale that a buyer would like to purchase with the property. Or maybe the seller is attached to some appliances and would like to take them to their new house. Or the offer price needs to be adjusted before either party can agree. That back and forth can be frustrating, but bringing exasperation to any negotiation won't help anybody. A REALTOR® can cut through the frustration and communicate calmly to avoid emotional decisions that may cause later regret.
Budget Conscious
When working with a real estate agent to buy a home, they'll be aware of the budget in place and can pinpoint the properties within the budget. Not only does that save time and avoid falling in love with a house that is financially unavailable, but the buyer's budget will be considered a factor at every step.
Access to a Network
Real estate agents will have people they work with whose expertise they recommend and trust, from real estate photographers to stagers to home inspectors to movers. Whatever the buyer or seller needs, there is a high chance a REALTOR® can recommend and potentially with a package deal. Their network contacts can save money, stress, and time. While recommended to vet resources, with a real estate agent's network, the vetting process is simplified.
Ethics
REALTORS® follow a strict code of ethics that are in place to protect their clients: either the buyer or the seller. Real estate agents can point out when building codes aren't being adhered to, saving buyers from purchasing something that can cause potential legal or costly issues in the future. Buyers and sellers are also protected by the code of ethics when working with a REALTOR®.
It's understandable when homeowners or buyers want to save money by not using a professional real estate agent. Marketing, countless hours, lawyers, paperwork and negotiation skills usually balance out the money possibly saved while adding in the value of saved time and stress.