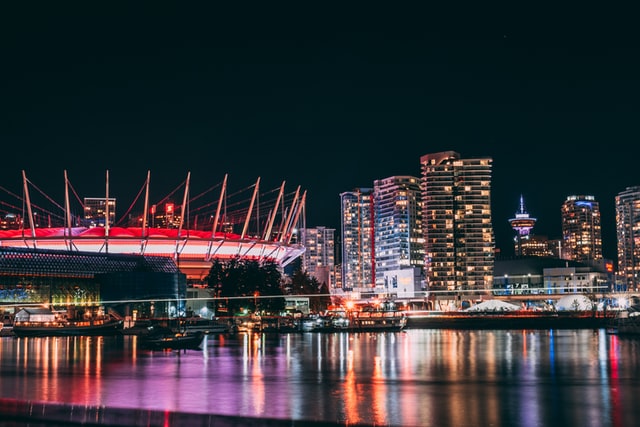 If you're stuck at the Vancouver Airport with a layover or a stopover, don't despair, because a pleasant surprise will be waiting for you. The Vancouver airport is one of the best in North America courtesy of its cool design, friendly staff, and comfortable spaces.
Here are the top 8 things to do at your layover and stopover in Vancouver.
Things To Do At The Airport
See the aquarium
At the airport, the Vancouver Aquarium runs two exhibits: the main exhibit features 850 indigenous sea animals and the smaller exhibit jellyfish. These exhibits are located in the International Terminal, Airside. You will find the main exhibit on Level 3 and the jellyfish exhibit at Level 4.
Enjoy the aboriginal art
You can enjoy the aboriginal art because there are a lot of artworks displayed here and you would have to work hard to miss them. Also, the Spirit of Haida Gwaii is specifically famous. However, you can see many other stunning art pieces on the spot.
Relax in a lounge
Have you ever envied business and first-class passengers who have access to airport lounges during layovers? Well, you don't have to envy more. There are many lounges at the airport that offer access to all travelers doesn't matter what your airline is or the flight class you have flown. You just have to buy a single visit pass online and can relax in the lounge using your membership program.
Things To Do Outside The City
Stanley Park
Stanley Park is one of the most astonishing places in Vancouver to spend some hours. You will experience soothing serenity with beautiful scenic views at the park. This 1,000+ acre park is located on the edge of downtown on English Bay and offers incredible views of the Vancouver skyline. This picturesque park is a great place to walk, bike, jog, and simply enjoy one of its many trails.
Granville Island
If you want to try some delicious food or want to do some shopping, then Granville Island in downtown is your destination. It is a public market containing artisan foods, fresh produce from local farmers, and local artists selling handmade crafts. You can also enjoy Granville Island Brewing Co. providing daily beer tastings and tours.
Vancouver Aquarium
Visiting the Vancouver Aquarium can be a great experience. Because over 65,000 playful animals, springtime fun, and an incredible new 4D experience. You can also experience the great Salmon Run with 4D, which is a great display of nature's most amazing events and indeed a spectacular wildlife event.
Flyover Canada
If you're visiting Canada for the first time, then you should check out Flyover Canada, which is less than 5 minutes away from the Line Waterfront Station. Its flight simulation ride gives you a short virtual tour of Canada from the west coast to the east.
McArthurGlen Designer Outlet Mall
Well, if you don't want to go far away from the airport, then you can go and get some fantastic deals at McArthurGlen Designer Outlet Mall. You can reach via Canada Line train from the airport. You can find all the big brands there, such as Polo, J Crew, Coach, to name a few.
Visiting one of these places will give you a stunning glimpse of life and culture in Vancouver. With also counting down the hours for your next flight. So, how do you spend time during your layover or stopover? Share your worthy suggestions in the comments.