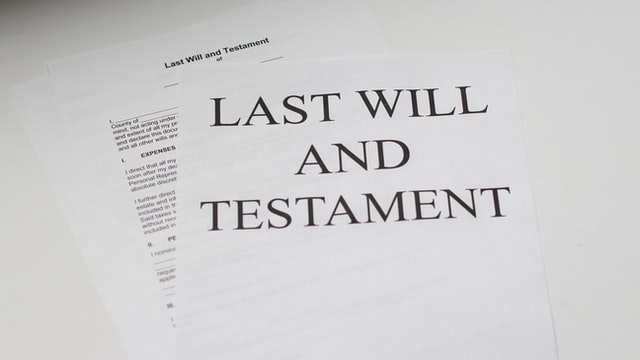 We know that death is inescapable. A fundamental matter that must be resolved in the event of death is the legal destiny of the property you own. Make sure that it does not fall into the hands of relatives who are not worthy of it. It shouldn't go to the provincial government too.
Take care of your will today if you are 18 or older and have the mental capacity to do so. The will does not take effect until after your death. So don't be afraid that relatives will receive your assets right now.
Ways to write a will.
There are several ways to write your will on your own or with the help of a will and estate lawyer:
– Formal will. The most common form. In this case, the Testator and two witnesses sign the will in the presence of each other. There cannot be fewer witnesses.
– Holographic will. The Testator writes the text entirely in his own handwriting and signs it. No witnesses are required. It is the cheapest way to make a will.
– Military wills. Suppose the person is in the Canadian armed forces or other naval, land, or air forces. In that case, he can make a will without witnesses. But unlike a Holographic will, he is not required to write the text in his own hand.
Cost of a will in Alberta.
The price of making a will depends on the complexity of the property you own. It may cost even less than $100 if the property is simple.
A more significant amount of money may be charged if the estate is large and complex. In that case, you must seek the assistance of a will and estate lawyer and pay the fee.
Does a will require to be notarized in Alberta?
As you can see from the above ways of making a will, it does not have to be notarized.
However, an affidavit of execution is required if your estate must go through probate. In rare cases, an affidavit of execution is required to confirm the validity of a will. The legality of your will is not necessary. It can be performed at the time of your will's execution, at a later period, or even after your death.
Legal aid of will and estate lawyer in Alberta.
Many people want to save money and make their wills by themselves or using online forms. However, this can lead to serious mistakes, such as a vague understanding of the text. Moreover, your will may not cover all the issues after your death. Therefore, it is reasonable to seek the advice of a will and estate lawyer if:
– you have a large number of assets, including assets outside of Alberta or Canada;
– You have stepchildren or children from more than one relationship;
– You plan to include grandchildren or great-grandchildren in your will;
– you wish to divorce or marry;
– you are considering a mutual will with your spouse;
– you need advice on choosing an executor;
– you want to exclude someone from the will;
– you have wills in other jurisdictions, or you are a citizen of more than one country;
– you want to protect your will in case it is challenged in court;
Do you need any other help with a will?
Will and estate lawyers at Kiriak Law can provide legal advice online or by phone for any issues listed above. All you should do is contact us and get your help.