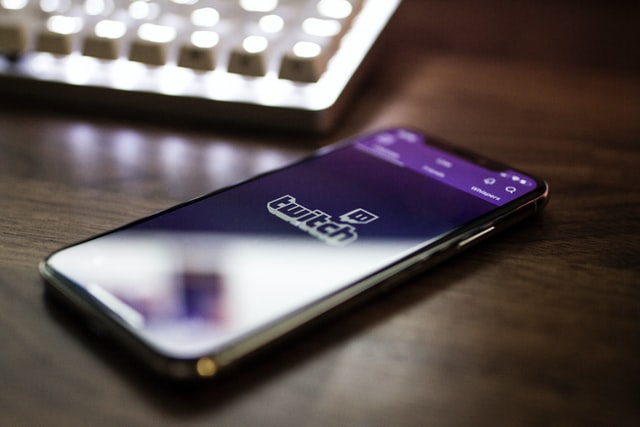 If you have been on the world's largest streaming platform Twitch in recent weeks, you probably couldn't help but notice that the slots and gambling category is becoming more and more prevalent on Canada's biggest streaming network. Besides streaming Fortnite and GTA games, a lot of the world's most famous streamers turn to online slot machines and other gambling-related games to broadcast on their channels. The reasons for these content updates are obvious – gambling streams can entertain large crowds and attract big sponsors that are willing to pay large endorsements to be promoted in the streams.
Most streamers on the platform use crypto casinos that allow them to play the games, circumventing licenses and exploiting loopholes in the platform's legislation. Despite claiming that Twitch's content officers monitor gambling content closely and suspend all such content targeted at minors – it is an undisputable fact, the company also heavily profits from the recent increase in gambling content in its channels.
While it is necessary for streams to flag their content as gambling-related, a lot of the streamers are known to have a lot of minors among their viewers. Circumventing the website's age restrictions is easy. No streamer can guarantee that underage viewers are among their viewers. A lot of states have strict protective measures that in theory do not allow these streams to take place in Canada. However, it is difficult to enforce the laws.
Some viewers of Canada's most successful casino streamers will wonder how it is possible that streamers are playing in popular online casinos with wagers that are impossible to be played within regular casinos. Some of Canada's most successful streamers typically play with bets of 500 – 1500 Dollars per spin – no regular slot machine in a regular casino can accept wagers that high. As most fans of casinos know, it takes a few spins on any pokie before substantial wins can be achieved. Most of the machines played in online casinos have volatile payout rates, which means that wins occur relatively rarely. But once the player manages to activate bonus games in the slot, huge wins are practically guaranteed.
Streamers such as Brian Christopher and Xposed managed to leverage their stakes with multipliers of several 1000 times and this way manage to win millions of dollars in their streams. Even though it seems like these streamers should make bank with these massive wins, it is not easy to finance these streams, as it can happen that huge wins can wait for weeks, which in return means that the streamers will burn through a lot of cash in their daily casino streams.
It is a well-known fact that casino streamers do not only create revenue for their channels by having people subscribe to their Twitch channels, but strategically place ads in their content. In the last months, these ads increasingly involved NFT, Crypto and other financial products. Casino streamers are predestined to advertise for online casinos as due to the nature of their audience, gambling companies are able to gain a lot of value through the channels. Ads are not directly allowed in Canadian streams, as legislation in the North prohibits the direct display of casino brands in streams. Yet, it is very easy for viewers to find out which online casinos are used in the streams, and hence having a streamer play in a brand's online casino poses a lot of value for the providers of online gambling in Canada. Depending on the country of origin of the streamer, compensation in the streaming scene occurs by having fixed monthly deals with the streamer in which a fixed commission is paid to the streamer for playing streams exclusively in one casino. On top of this, some streams receive accounts with a budget that can be used in their streams so that they do not have to use their own money in the streams.
These incredible sums result in a lot of casino experts wondering whether the machines displayed in the streams follow regular mechanics or potentially are fake. Many streamers are accused of showing fake slot machines in their streams or somehow else deceiving their streamers. Experts analyzed hours of casino streaming content and cross-checked the performance of regular machines and the streams displayed in many of Canada's favorite casino streams.
So far, most of the very successful streamers appear to play in legit casinos and do not use fake mechanics or fake money to play. Yet, the budget from the streams does not come from winning slot machines, but rather endorsing gambling brands to the millions of viewers that follow the channels. Therefore, it can be said that even though casinos streams themselves are not lucrative for streamers, the channels can be financed with special agreements and sponsorship deals with gambling providers and that the wins that can be seen in the streams are achievable by any user of the respective casinos.