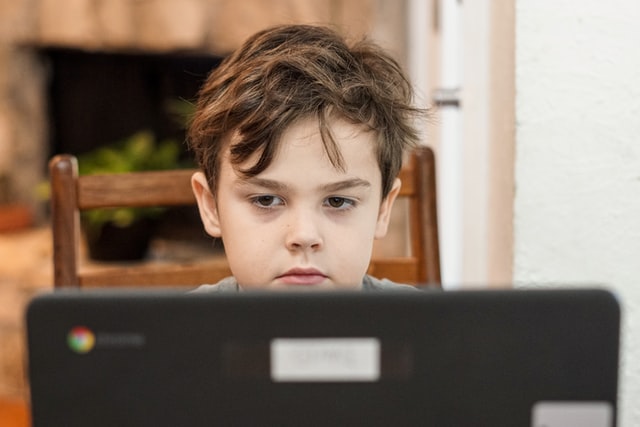 Because most Torontonians remain at home and indoors during the COVID-19 epidemic, it may be tough to keep youngsters amused during this time. Many parents are embracing their inner artists. We will not be going to the playground at this time. We have no choice but to accept it. And we have to make do with whatever we have at home in order to keep them interested and active.
COVID-19 has completely flipped the calendar for the 2020-2021 school year: How are you going to manage your time while still ensuring that your children get an education? Isn't it true that you can't accomplish everything? Fortunately, almost every local community has rapidly created tools to assist. The number of virtual and interactive education choices has increased dramatically: There is room for imagination even in the middle of chaos. Here we have listed 10 activities for kids to do during a pandemic.
1. Lisons Ensemble: French/English Virtual Storytime
Children aged five and under, as well as their caregivers, may participate in a bilingual storytime that will include songs, fingerplays, rhymes, and other activities that will help them develop their pre-literacy skills in both English and French.
While some of the content is given in English, the majority of the material is presented in French, which allows for a smooth transition between tales and activities while also introducing children to both languages in a welcoming atmosphere. The duration of storytime is about 30 minutes. Every second Wednesday of the month, this event takes place.
To attend, you must first register on Eventbrite. There is a limit of one ticket per household. Your program moderator will send you an invite to this online event using your registration information.
The Tuesday before the planned storytime, the registration will end at 5 pm, so be sure you register early.
2. Trickster Rabbits, Greedy Kings, and Howling Wolves
Participate in a reading of author Margaret Bateson-tales Hill's about trees and their various applications! Please have paper and scissors available as she will also engage the children in a writing project or a basic paper cutting exercise. Children between the ages of 6 and 11 are welcome.
When you make a reservation, you will get an email confirmation. The link to participate in the event will be sent to you the day before it takes place. You may expect it to be sent through Zoom.
Please remember that these activities are intended for children only, and adults will not be permitted to attend independently. There will be a waiting area for those who want to be admitted. Although the microphones will be muffled, participants will have the opportunity to ask questions.
Please arrive on time — this event will begin on time, and latecomers will not be permitted to participate. This is owing to the fact that activities targeted at children, young people, and families are subject to specific safeguarding policies.
3. Book Week: Beatrix Potter Inspired Afternoon
Do you have a soft spot for Peter Rabbit? Bring your friends and family along for an afternoon enjoying the writings of Beatrix Potter during National Book Week! Children and young people in primary and secondary school are welcome to participate in this drawing session using Zoom, which will include characters from Beatrix Potter's novels and films. They will also debate the movies and books that they have seen, as well as watch video clips together.
Along with blank paper, you'll need colouring pencils, crayons, or textas to complete your project. Prior to the event, you will be sent a link to a zoom presentation, and you will need a device to engage in the event online. Children must be under the supervision of their parents. Reservations are needed via Eventbrite.
4. Chatterbooks Reading Group for children
Every month, come to Hammersmith Library to chat about books and have a good time.
A monthly book club targeting children ages 7-11 who love reading and making up tales, Family Chatterbooks, is held in the evenings at a local restaurant.
Throughout the month, we'll be discovering fantastic new tales to read or listen to, discussing previous books we've discovered, and having a lot of fun with word searches and pictures.
From Monday, July 5, 2021, through the end of the year, they will be gathering on Zoom on the very first Monday of each and every month at 4 pm, and you will be sent a link to the meeting the day before the event.
The group is geared for children aged 7-11, and they ask that a parent or caregiver be present on-screen for their protection.
"Fing," a really funny book by David Walliams, will be their first selection.
5. Lego Club for Children on the Internet (Friday)
Do your children like playing with Lego? Would you want an hour to yourself in which they are engaged and expanded in their play, with friends and experienced mentors?
Allow your child's creativity to go wild while spending time with a bunch of other Lego fans. The event will be a fun and engaging, interactive session in which they will play, construct and discuss Lego while also sharing their creations and ideas with one another.
Due to the fact that the classes are learner-led, each session is a shared experience. Depending mostly on the interests of the youngsters, they may look at the following topics:
· Imagination and inventiveness are essential.
· Skills in social, emotional, and communicative situations
· Design and engineering.
· Stop-frame animation.
· Storytelling
· Nature and Science.
· History
· Geography
An experienced educator and die-hard Lego enthusiast, Jay Byrd will serve as the session's facilitator (childminder and home educator).
· Every Lego collection, no matter how large or little, is welcome!
· Ideal for children between the ages of 5 and 11 years.
· Places are restricted to a maximum of 8 children.
· The session was given through Zoom.
If their costs constitute a barrier for you at this time, please get in touch with them so that they may explore your alternatives.
6. Teen Workshop: Writing Your Cover Letter
A cover letter may be nerve-wracking, complicated, and just unpleasant to write. The Young Eager Writers Association was founded by Desiree Brown, a writer and lecturer who teaches students how to find out precisely what an employer is searching for and express oneself fully and effectively on paper. They urge young adults (18-27 years old) to participate in this exciting and engaging session, despite the fact that it is targeted at adolescents.
7. Teen DIY Hand Lettering Kit
Learn the art of handwriting and become a master! Improve your handwriting and calligraphy skills, as well as your graphic design abilities.
Tweens and teenagers in the St. Catharines region between the ages of 13 and 17 may request a DIY Hand Lettering Kit, which includes basic hand lettering equipment, practice exercises, and an information guide to help you started on your path to more creative writing.
The following items are included in the kit:
· a pamphlet with instructions and activities
· Pencils
· Eraser
· Markers
Start selecting your preferred St. Catharines Library location on Saturday, August 21, 2021, and your kits will be available for collection the following day! All who have registered will be able to get the necessary materials. Please limit one kit per person.
8. Getting Into Nature: A Monthly Take & Make for Adults, Teens & Kids
Because the Take & Make events were so well received, we're extending the program this summer and encouraging you to explore nature via a sequence of All-Ages Take & Make Activities, which will now include activities for adults, adolescents, and children.
This series is for everyone, whether you're young and creative or simply young at heart, so be creative!
Every month on the last Wednesday of the month, Blackstone will provide a collection of nature-themed creative projects through their new creating resource, CreativeBug, which is available for free. You may pick up a Take & Make activity package at the library (while supplies last!) by just stopping by. Everything you need to put together an original piece of art is included in each kit! Once you've gathered your materials, go to the URL we've provided in your kit to view a video that will guide you through the process. Crafts may be done at your convenience; you can finish them right away or put them aside for a rainy day later. There are no deadlines to fulfill, and there is no need to register in order to pick up a kit—just come in, pick it up, take it, and create it!
Registration for this activity is unnecessary, and picking up a kit will not be guaranteed; instead, kits will be distributed on a first-come, first-served basis. However, if you'd like to get an email reminder, you may sign up for one here. We'll email you a reminder a few days before their kits are available for purchase!
As long as supplies remain, youth service kits may be picked up at the Youth Services Department. The Friends of the James Blackstone Memorial Library make it feasible for them to provide these kits.
9. Empowering teens with books and reading
The shortlist for this year's Scottish Teenage Book Prize will be revealed at the start of the new school year. The program recognizes and promotes the absolute best in Scottish adolescent fiction to encourage teens to enjoy reading for pleasure.
Scottish Teenage Book Prize shortlist selections are made every year from a pool of three of the most promising new titles from Scottish writers and publishers. Teenagers from all across Scotland are being urged to read the novels on the shortlist and to vote for their favorite in order to determine the winner.
The Scottish Teenage Book Prize will serve as inspiration for this webinar, which will examine practical ways for engaging young people in your environment with reading and literature. The workshop will cover how to start and maintain a reading club with teenagers, as well as suggestions for keeping them interested. It will also cover how to use book selections to explore difficult topics.
Participants in the webinar should be secondary school teachers or school librarians. A link to the webinar will be given to participants in advance, along with meeting information and instructions on how to join the event on Microsoft Teams.
10. Girls in Aviation Day
Girls in Aviation Day has been a Women in Aviation International (WAI) event wherein girls between the ages of 10 and 17 may learn more about aviation and become pilots themselves. Join them online to meet professional women working in a variety of aviation-related fields, learn about aircraft, drones, air traffic control, and how to operate an aviation company, among other things.
Back to School Mindfulness-Based Stress Reduction Online Program for Teens
The Mindfulness-Based Stress Reduction for Teens (MBSR-T) Program, commonly known as the "Stressed Teens" program, was established in 2004 by Gina Biegel, MA, LMFT. According to studies, the program is an effective and proof intervention for reducing teenage stress and the psychological and physical issues that arise from this stress. Stressed Teen is a program that teaches mindfulness, positive-plasticity skills, and tools to adolescents in their adolescent years too late adolescence. Making conscious efforts to be in the present moment is what mindfulness is all about, and it is something that can be learned via both official and informal mindfulness practices. Stressed Teens offers a mind-body approach to treatment, emphasizing the individual as a whole. Teens often struggle with their social skills, emotions, self-confidence, procrastination, impulsivity, and ability to maintain focus. Stressed Teens may help an adolescent enhance their social, physical, and psychological functioning as well as their overall quality of life.
A 10-minute break will be provided at the beginning of each hour throughout this 5-day, 3-hour-per-day online session delivered via Zoom.
Enroll in Toronto coding class for kids
A great way to keep your kids busy is by enrolling them in an online course. As we know that coding for kids is becoming popular, you can enroll your kids in a coding course. This way they will keep busy and will learn something good as well. Enroll your kids in Toronto coding class for kids and keep them active in a fun and great activity.
Newsrooms.ca was not involved in the creation of this content. Information contained on this page is provided by an independent third-party content provider. Newsrooms.ca makes no warranties or representations in connection therewith.