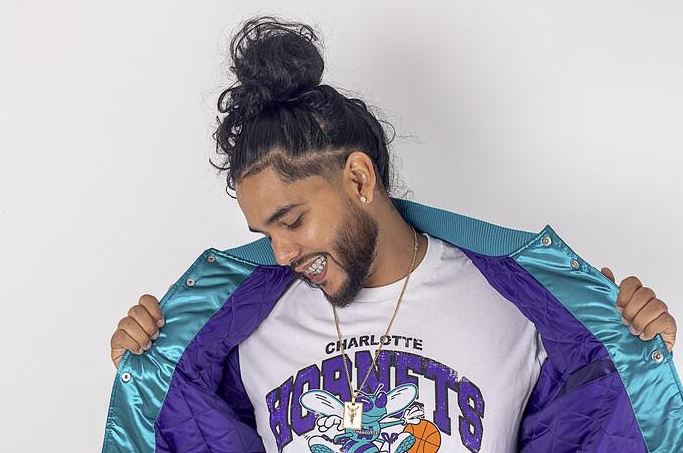 Lu Mun E is an artist and song writer originally from South America. He moved with this family to the United States when he was only a baby, and grew up surrounded by great music, particularly hip-hop and spanish music. It didn't take long for him to discover some of the best music out there, which inspired him to get interested in coming up with his own songs. One day, he visited a friend, who happened to have a home studio. This was back in 2012, and that time was quite an important event for Lu Mun E's timeline, because it marked the very first time he dove into creating some of his original music. Almost a decade after, he is going stronger then ever, creating some of his very best work yet. His 2022 studio single, Vapor Rub, is actually a perfect example of that, but you can also go further back in the artist's discography to find some pure gems. For example, his full-length album, Money Machine Music is a groundbreaking achievement. The production value is amazing and there is something truly special about every song. Each track feels like a fantastic opportunity for Lu Mun E to explore different ideas and come up with innovative ways to combine rap lyrics and melodic hooks, bridging the gaps between the best of both worlds and achieving a unique compromise in between. After all, his creative approach is really all about following the moment and letting the inspiration come through. At times, he'd work in his studio and listen to a beat, which will inspire a vibe and a way to combine hooks and lyrical chops with a powerful beat. Lu Mun E is a master at creating songs that transcend styles and eras. His music has ties to the golden age of hip-hop, but the sound is also inherently modern, giving it a fantastic flow that will appeal to many generation of rap listeners. In addition to that, the quality of the production is really top-notch. Each beat and each sample is tailored to absolute perfection, and there is something awesome about the type of synths and melodic hooks that are combined into his music as well. The instrumentals are quite special and as the inspiration flows, there is a special mood for every lyric. Lu Mun E's music is so diverse for this exact reason. It's all about following whatever inspiration the moment brings, rather than creating music with a standardized approach.
As a song writer and artist, Lu Mun E is always ready for new challenges, and more importantly, he respects the work and wants to take every release as seriously as possible – so much so that you'll always find him out there promoting his music when he is not actually in the studio creating it. He is an artist who knows no boundaries in terms of passion for what he does, and each step that he is making in his career seems to be a step forward in the right direction, with more and more fans getting to discover his amazing music and getting a good taste of his eclectic personality and style. He is a true force to be reckoned with in the industry, and he is just getting started.
Find out more about Lu Mun E, and do not miss out on his most recent studio release.
https://open.spotify.com/artist/6iRc0yKZ9pmEvbmKaFeaZ2