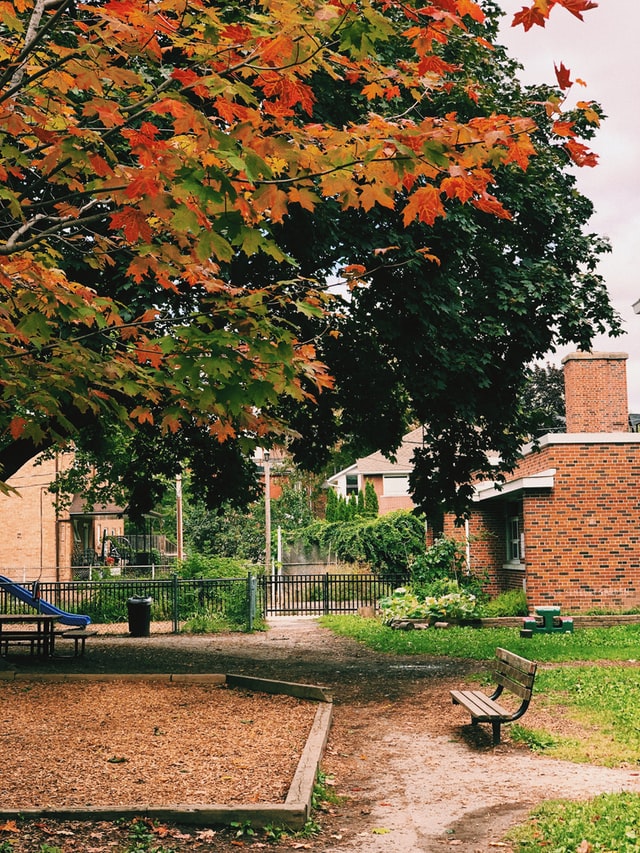 Most of the parents have been closely following the trajectory of COVID cases in Toronto schools since the beginning of the school year. While there were promising signs over the course of October, by the end of November the trend became more concerning. The number of active cases is beginning to climb at about the same rate as in the beginning of the year compared to a lull in the middle of October.
In a weekly bulletin published by Hausworth at the end of the month, this changing picture was highlighted:
| | |
| --- | --- |
| Active Cases (end of September) | 200 |
| Active Cases (end of October) | 261 |
| Active Cases (by November 26, 2021) | 378 |
Total numbers (including both active and resolved cases) are also moving in the wrong direction:
| | |
| --- | --- |
| Total Cases (end of September) | 233 |
| Total Cases (end of October) | 446 |
| Total Cases (by November 26, 2021) | 660 |
Looking at the distribution of cases across the city, here is how the areas with most active cases evolved over the last few months.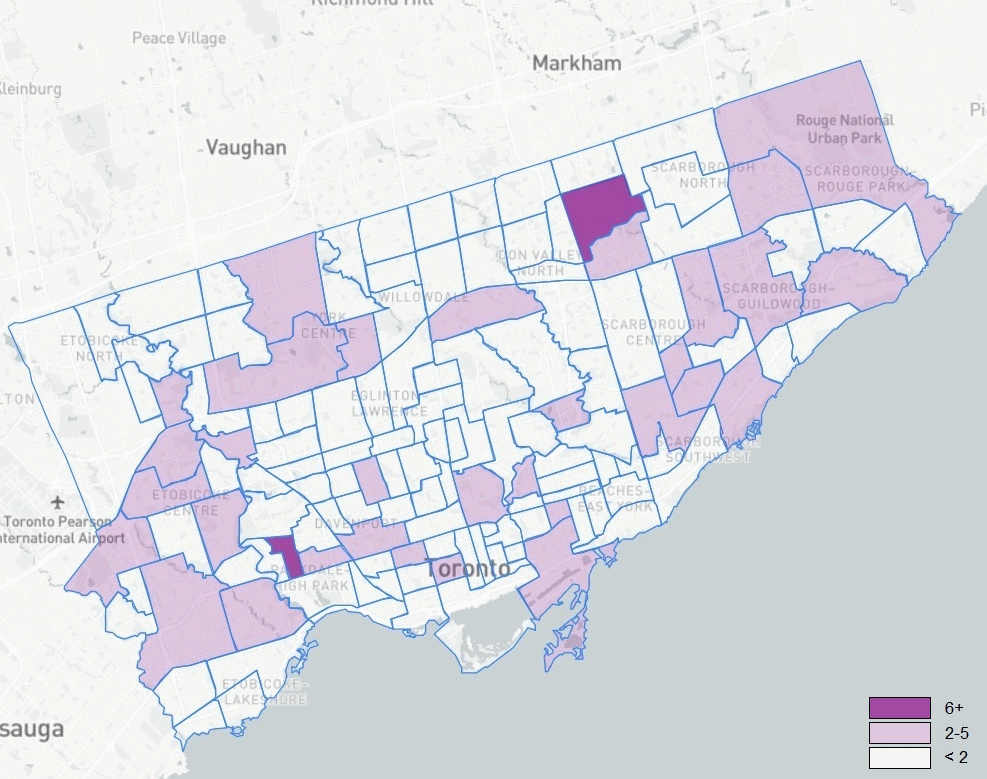 As you can see, hotspots haven't remained static. There were flare ups in Scarborough, Etobicoke, Midtown, and elsewhere. Here are 15 Toronto neighbourhoods with the highest number of cases reported by the Toronto District School Board so far this school year:
| | |
| --- | --- |
| Total Cases | Neighbourhood |
| 32 | Flemingdon Park |
| 32 | Mount Olive-Silverstone-Jamestown |
| 28 | Markland Wood |
| 24 | Rouge |
| 16 | High Park-Swansea |
| 15 | Eringate-Centennial-West Deane |
| 15 | L'Amoreaux |
| 13 | Runnymede-Bloor West Village |
| 13 | Weston |
| 12 | Glenfield-Jane Heights |
| 12 | Bendale |
| 12 | Woburn |
| 11 | South Riverdale |
| 11 | St.Andrew-Windfields |
| 11 | Clairlea-Birchmount |
There were 25 active cases in Flemingdon Park during the last full week of November, including 16 at Grenoble Public School that was temporarily closed as TDSB was conducting an investigation.
Overall, to date schools in 115 out of 140 Toronto neighbourhood have reported COVID cases.
Among the areas not affected so far are neighbourhoods of Maple Leaf, Woodbine Corridor, Yorkdale-Glen Park, Humber Summit, Agincourt South-Malvern West, Newtonbrook East, Yonge-Eglinton, Centennial Scarborough, Church-Yonge Corridor, and Bedford Park-Nortown.
As schools are looking for ways to prevent and effectively control spread of COVID among students and staff, it's important to highlight that many schools and neighbourhoods are doing much better in that regard than last school year – while some are doing worse.
Here are some examples of the areas where we have seen a marked improvement in the number of cases year-over-year. In Maple Leaf (a North York neighbourhood just south of 401 and across from Downsview), for example, there hasn't been a single case reported so far, while last school year it reported one of 10 highest totals – with 107 cases in local schools.
Right next to it, Yorkdale-Glen Park is also reporting 0 cases so far this year, a marked improvement over last year, when a total of 72 cases were accumulated.
Similarly, Woodbine Corridor and Humber Summit have no cases so far, even though they were on the wrong side of the range last school year.
Among some other most improved areas are Danforth, Greenwood-Coxwell, Black Creek, Danforth East York, Dufferin Grove, and Scarborough Village (all with either 1 or 2 cases so far versus more than 50 each in 2020-21).
Unfortunately, there is a number of opposite examples, with Playter Estates-Danforth already reporting 6 cases this year – while the neighbourhood schools were case free last school year.
Edenbridge-Humber Valley, Elms-Old Rexdale, Waterfront Communities, and Rexdale-Kipling, for example, all already exceeded the number of cases reported for the entirety of the previous year in 3 months since the classes begun.
O'Connor-Parkview, St.Andrew-Windfields, and Rosedale-Moore Park reported at least an equivalent of half of last year's total count.
So what lies ahead? With the new variants, such as the emerging Omicron, it's hard to predict to what extent they will impact schools and students. On the flip side, expanding vaccinations to elementary school students is expected to have a very noticeable positive impact.
Keep up to date with the trends in your local school and community, keep healthy, and stay safe.