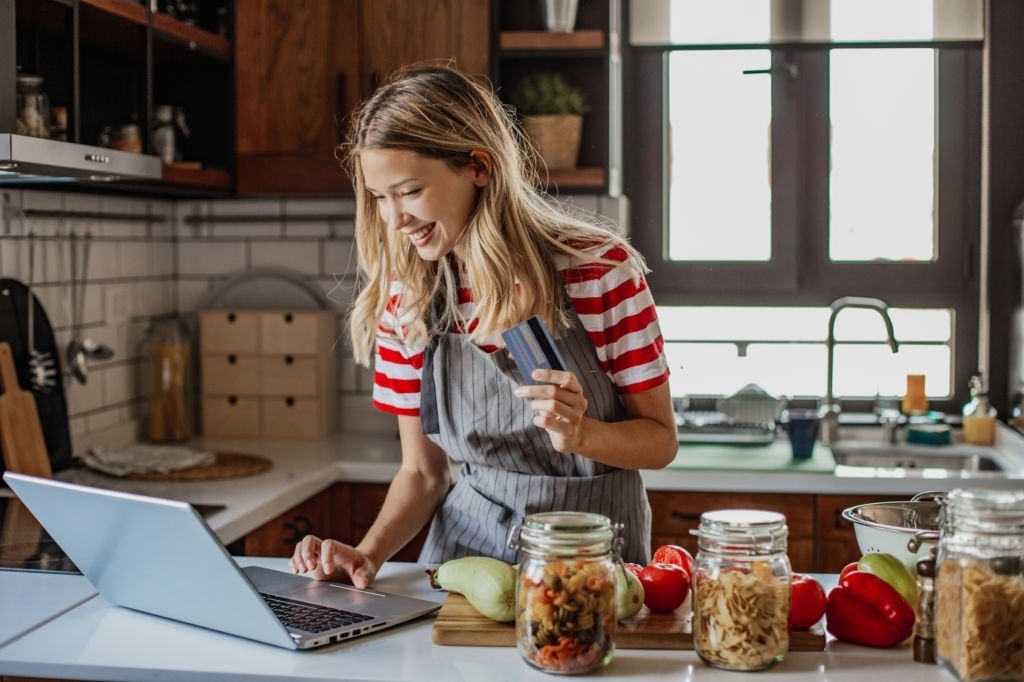 By Diane Bowen
Credit cards are not just a tool for spending money. However, if you choose the right one for your lifestyle, you can earn just by doing your regular shopping. The key is to select a credit card with a solid and worthwhile rewards program that suits you.
If you frequently go to the supermarket, you might consider getting a credit card that rewards you for grocery shopping. Here are our top three credit cards for groceries. Check them out!
The American Express Cobalt Card
The American Express Cobalt Card is one of the best credit cards for groceries in Canada. It offers a massive rewards rate for grocery shoppers at a wide range of stores in Canada.
You will earn 5x the points on eligible eats and drinks in Canada, including groceries and food delivery. As well, every time you use your card anywhere else, you will earn 1 point.
Furthermore, you will earn 3x the points on eligible streaming subscriptions in Canada. Each $1 spent on eligible transit, gas, and travel purchases in Canada will earn you two points. But it doesn't stop there. If you spend $500 on your Cobalt Card in your first month as a new member, you can earn 2,500 Membership Rewards points. This could add up to 30,000 points in a year.
CIBC Dividend Visa Infinite Card
The CIBC Dividend Visa Infinite Card is an excellent way to save money while you do what you love best – grocery shopping. The card rewards its users with first-year annual fee rebate and up to three Authorized Users. You earn 10% cashback for the first four statements on net purchases of up to $2500. After that, you get 4% cashback on eligible gas and grocery purchases.
The Card also rewards you with 2% cashback on eligible transportation, dining purchases, and recurring payments, and 1% cashback on all other purchases.
As soon as the accumulated amount is at least $25, it will be credited to your account and you can use it within five days of request.
Scotia Momentum® VISA* Infinite card
Canadians can enjoy many benefits with the Scotia Momentum® VISA* Infinite card.
Even if you prefer travel rewards to cashback, the Scotia Momentum® VISA* Infinite card offers a consistently high earning rate on groceries. The card offers a solid cash back earn rate and an array of rewards and benefits.
The Scotia Momentum® VISA* Infinite card gives you 4% on eligible recurring bill payments and grocery store purchases. While on transit, you get 2% on eligible gas station and daily transit purchases. Finally, you will earn 1% credit card cash back on all other eligible everyday purchases.
It is unusual to find a credit card offering 4% cashback on groceries. And 2% cashback on daily transit, while all other purchases earn at least 1% cashback. The card comes with an annual fee of $120 waived the first year so that you can test drive before you decide whether to keep using it.
In conclusion
To get the most out of your credit cards for groceries, you must determine your shopping style and choose the credit card that is most appropriate for you.
Next, make sure you use that card whenever you shop for groceries.
Be sure to pay off your credit card on time and in full every month. Otherwise, the interest charges will accumulate over time and could hurt your finance.