If you've been meaning to try a new food delivery app, try SkipTheDishes Canada using a Skip The Dishes Promo Code for $5 off $15!
By signing up for Skip The Dishes using a Skip The Dishes Referral Code, you can get $5 off $15 on your first order – good for your next breakfast, lunch or dinner! It's a fantastic new user coupon code to get you started on SkipTheDishes.
Just click on this link to sign up and get your Skip The Dishes discount today!
See below for Uber Eats Promo Codes and Door Dash Promo Codes as well!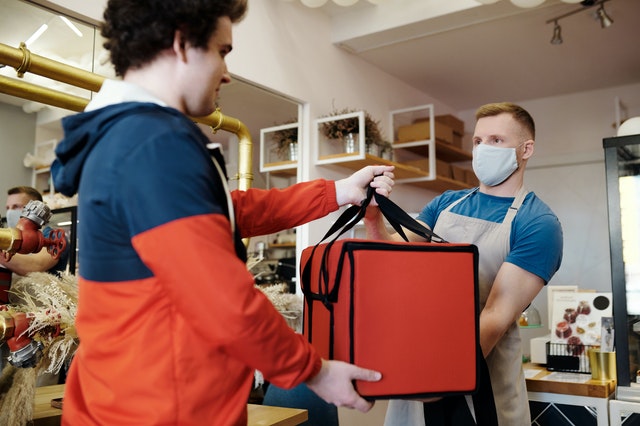 About Skip The Dishes Canada
Skip The Dishes offers food deliveries in many cities in Canada, including Toronto, Ottawa, Hamilton, Winnipeg, London and many more. Order your favourite restaurant delivery food online by visiting www.SkipTheDishes.com.
Why should I choose SkipTheDishes.ca?
You should try Skip The Dishes because of the Skip Rewards program! With their rewards program, you earn points on every order and using those points, you can get even more free food! You don't need to sign-up to take part in Skip Rewards and there's no monthly fee either. With the Skip Rewards program, there are also member only offers, such as discounted food at many restaurants (who doesn't like Buy One Get One Free!), bonus points, lunch-time specials and many more!
Skip Rewards benefits include the Orange level for 0-1 orders per month and Gold level for 2+ orders per month. With orange level, you can earn 5 points per dollar and with Gold level, you earn 10 points per dollar.
Currently, their points redemption table is as follows:
| Number of points | Dollar value |
| --- | --- |
| 2,500 | $2.50 |
| 5,000 | $5 |
| 10,000 | $10 |
| 15,000 | $15 |
Announced today, SkipTheDishes will be delivering household goods and groceries with their brand new service, Skip Express Lane. The service means you need to place your order directly on the app and walk-ins are not allowed. Right now, it's in Winnipeg and London but will likely expand across the country to take advantage of the increase in demand for grocery deliveries due to the Covid-19 pandemic. For the ultimate in convenience, they will offer not just the usual grocery items, but also frozen foods, party supplies, baking ingredients and personal care items. They promise to deliver within 25 minutes with delivery fees starting at $1.99 or free for orders over $25. While I have not yet tried Skip Express Lane, it sounds like a promising new endeavor!
SkipTheDishes versus Uber Eats Canada
Try Uber Eats now and get $10 off your next order with Uber Eats Promo Code eats-z00qz – Just enter the code into the promo code section of the app before placing your first order!
Admittedly, I'm addicted to food delivery apps. Especially during the pandemic, these apps have spoiled me with their endless promo codes, coupon codes and other discounts to make getting my favourite dishes from top restaurants at a massive discount. Uber Eats is also fantastic, and I use it probably even more than I use Skip The Dishes. Once you join Uber Eats, you get endless discounts, such as 30% off your order, which keeps you coming back for more. If you're thinking of signing up for Uber Eats, use Uber Eats Promo Code eats-z00qz to get $10 off your next order.
SkipTheDishes versus DoorDash
DoorDash is another major food delivery service in Canada. I actually have all 3 apps (Uber Eats, Skip The Dishes and DoorDash) and I use it interchangeably, depending on which restaurants have promos on the apps. I find their service to be similar to the other two options. With DoorDash, sign up using this Door Dash Promo Code and get $45 off ($15 off your first 3 orders!) That's a pretty awesome discount you can use for 3 meals! I probably use Door Dash the least out of these apps, but still, I'll use it from time to time and I've had very good experiences each time!
Get $45 off when you sign up for Door Dash using Door Dash Promo Code exclusively at Newsrooms.ca by clicking here to sign-up!