Whether you are a student, working or retired, you likely spend most of your day on a digital device.  For students, you may be attending virtual school, doing your exams online, and completing your homework on a computer as well.  For those working from home, a typical day now involves doing work on a laptop or desktop computer, attending Zoom meetings, and many of us only look away from the computer to check another digital device, our cell phone.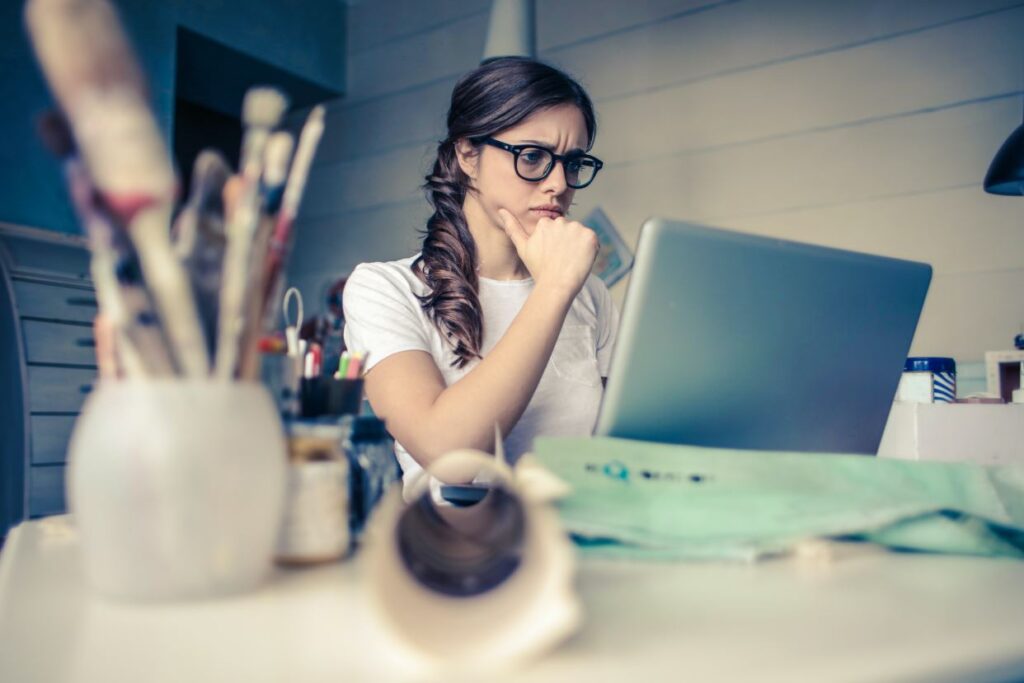 Most of our entertainment now is also digital. We carry tablets or e-readers for reading books, magazines, or newspapers, while the television continues to provide a source of entertainment at home, whether it's from watching shows, movies or playing video games. The reality is, digital devices are everywhere and we all probably spend more hours staring at a screen than we care to admit. If you haven't already, it's important to think about the health of your eyes, given how much time we spend on digital devices.
Eyetician.ca offers blue light blocking lenses, which help block out blue light emitted from digital screens, minimizing glare, and can help to protect your eyes from damage from prolonged screen time. Blue light lenses are available for almost all types of eyeglass frames, which means you don't have to sacrifice style for premium, yet affordable lenses.
What is Blue Light?
Blue light existed long before digital life began, with most of it being emitted by the sun. However, our exposure to blue light has increased significantly in recent years due to the artificial light emitting from digital devices, which can lead to eye strain, a disruption in our circadian rhythms and decreases in night-time melatonin production. Melatonin production helps prepare the body for rest, and a decrease can manifest itself in ways such as the inability to fall asleep after playing with a cell phone or playing video games.
Blue light protection lenses, such as those offered by Eyetician.ca, will help reduce exposure to blue light emitted from your digital devices. If you're looking to minimize headaches, eye strain, dry eyes, or blurred vision, you can easily upgrade your regular lenses to blue light blocking lenses to help reduce glare and to provide a protective shield for your eyes from artificial blue light.
Eyetician.ca offers a large collection of the best eyeglasses for men and the best eyeglasses for women. You can order single vision, varifocal, bifocal and even sunglass lenses entirely online and your completed pair of glasses will be shipped to your home. Eyetician also offers a generous 365-day warranty on eyewear as well, so you can purchase glasses worry-free.
If you're wondering how to select a pair of glasses that fit you best, Eyetician also offers MySize, which allows you to input your current glasses measurements and ensures that all the glasses displayed on the site will be in your size, to eliminate the need to guess or estimate frame size. You also have the ability to find glasses by face shape, so whether you have an oval, heart, round, square or triangle face shape, you can find a pair of glasses specially curated for you. If you're looking to improve your eye health while looking fashionable in new frames, visit Eyetician.ca for the best eyeglasses Vancouver, carrying the latest collection of trendy eyewear at affordable prices.