For those considering a lifestyle and living space upgrade, or those who wish to plan ahead to ensure their homes are age-friendly, Aryo Falakrou's book Beyond Ages provides helpful, real-life stories that can help demystify the process of planning home renovations. Often, aging homeowners are aware that their homes may pose accessibility issues, but it may be difficult to imagine how their homes can be modified to not only ensure safety, but also provide a living space that is beautiful, comfortable and functional. However, there are now numerous options available that can allow seniors to renovate and stay within their existing home as their physical needs change, eliminating the mental and emotional impact of a relocation. Beyond Ages will not only provide helpful insight into these possibilities, but also inspire and motivate readers to create living spaces that are beautiful and welcoming.
Aryo Falakrou has over 34 years of experience in architectural and interior design and has helped almost 1000 clients put "style into their lifestyle." An expert problem solver, he combines Art and Engineering with Philosophy and Psychology to create living spaces that inspire others to live happier and healthier lives. His design philosophy is based on finding creative and innovative solutions that ensure his clients can enjoy their home for many more years. His wealth of knowledge helps homeowners understand how even subtle design choices can have a significant impact on improving safety, without compromising aesthetic appeal.
Having been in the field for decades, Aryo Falakrou also understands that many homeowners may not have worked with designers or contractors in the past and might not know what to expect. Beyond Ages takes the years of experience, knowledge and wisdom in the field and teaches homeowners how to interact with the various professionals they will encounter during the home renovation process, as well as what occurs during every step. The book also includes tips on renovating different areas of the home, including the living room, bedroom, bathroom and kitchen, but for those who have not yet decided which renovations to pursue, Beyond Ages also describes the essential renovations that aging homeowners will need to consider at some point to ensure continued safety.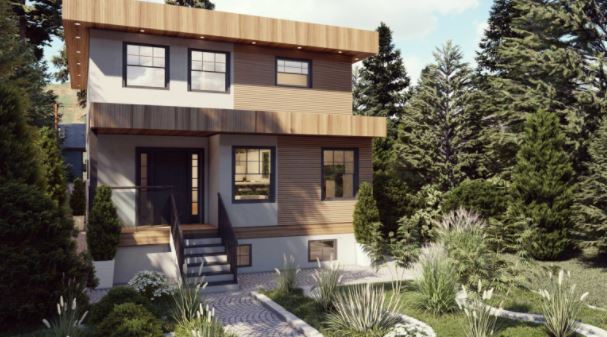 The innovative philosophy that Aryo Falakrou brings to home renovations is unique in that he seamlessly blends a functional and aesthetic approach in his work. He believes that home safety is always the main priority as adults reach their golden years, but that does not mean elegant design needs to be sacrificed. A home is where families come together and Beyond Ages will help guide the home renovation process so that a home can continue to be the place where memories are made and cherished for many years to come.
You can purchase Beyond Ages by Aryo Falakrou by visiting: beyond-ages.com
Learn more about Aryo Falakrou by visiting: http://www.myhomedesigner.com or by visiting him on Facebook: http://ow.ly/H6R950DKZRZ