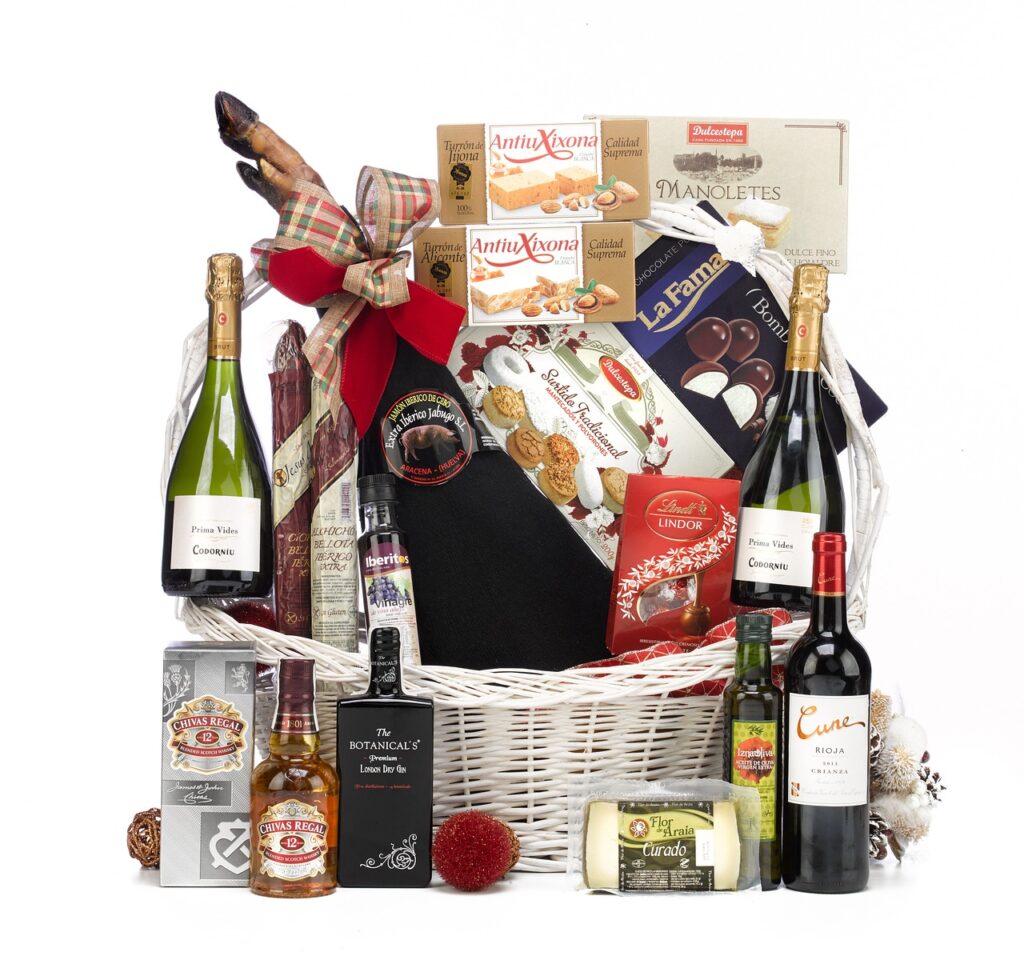 Gift baskets are enjoyable, adaptable, and make your loved ones feel special. Gift baskets have numerous advantages, as we all know, but choosing or even creating one for a special person in your life can be difficult. Here are some suggestions for your next gift basket if you feel you are lacking in original or innovative ideas. It can be difficult picking objects, especially with such a huge variety, and it is a problem many people face. Naturally, you want something special for your close friend. To help you out, we've compiled a list of carefully curated basket ideas.
Warm Basket
Gift baskets with themes are fun, but choosing the right tone may be challenging. You can put items in a gift basket with yellow packaging, including gum, chips, and juice, to create a sunny-colored gift basket. Nail polish, gift cards, mugs, and unique trinkets are other things. Anyone's mood will be lifted with a colorful, cheerful basket! You don't even have to stop at a warm yellow basket; you could choose pink items, red items, green items, and more. If you know your friend's favorite color, this could also be an excellent idea.
School Basket
You might want to mentor or support your family members as much as you can as they get older and complete their education. The ideal answer is a gift basket. You will undoubtedly be a huge help if you include essential "survival" goods like notepads, pens, whiteboards, picture frames, and more. This gift basket suggestion will surely help a recently graduated adult who is leaving for the first time to attend college or university. The transition from high school to higher education is difficult for everyone, especially if your young loved one has chosen to move away. Ease the stress of this transition, and include some items they will find useful for their future studying.
Morning Basket
Although gift baskets are popular around the holidays, they also make a lovely addition to an anniversary or even just a morning in bed. With a gift basket filled with recently cooked breakfast items, surprise your loved one. This can contain bread, fruit, muffins, jam, and other filling snacks. You may be sure that your partner will love this sweet token of your love. This is an excellent way to start the day, and it will set a lovely tone for your relationship, because it shows how much you care about the little things.
Coffee Basket
There is no denying that the majority of people enjoy coffee. This gift basket will make many of your loved ones swoon because it is a treat enjoyed by all. This entertaining basket will make anyone's day better because it contains mugs, coffee beans, creamer, and other goodies.
Wine Basket
Why not present a gift basket including a variety of wine bottles to someone who enjoys wine tasting? This gift basket is a great choice for a hostess or even just a friend with a taste for the finer things in life, especially when the wine is combined with some cheese.
Motherly Basket
Having a young kid can be stressful for new mothers. You can offer some relief by creating a gift basket with enjoyable items for both the mom and the infant. Baby baskets are always enjoyable, but one made just for a new mother is special and is likely to be appreciated extra.
Mother's Day Basket
Given how frequently mothers are exhausted and overworked, a gift basket for Mother's Day would be a wonderful surprise. You can give your mother flowers, wine, jewellery, or other thoughtful gifts that you know she would like. Make your relationship with your mother stronger by using this idea for a gift basket.
Father's Day Basket
You've come to the correct place if you're stuck for Father's Day gift basket inspiration. The love of grilling is a universally recognised characteristic of fathers. The spices, condiments, and even a rack can be included in this gift basket. There is little doubt that your father will adore the new BBQ set.