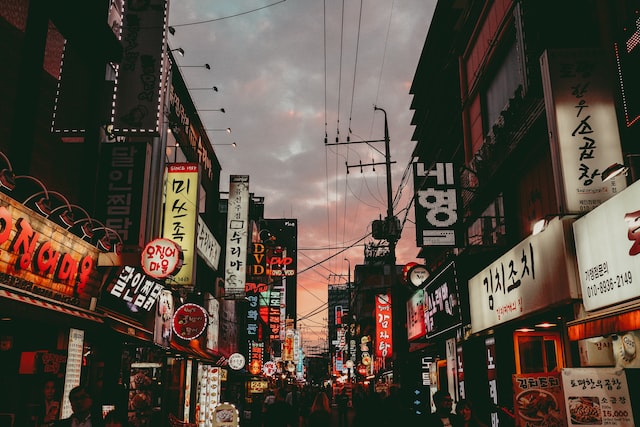 With the rise of K-pop and K-beauty, there's no denying that South Korea has taken the world by storm.
That's good news for Koreatowns across the globe, which are seeing a resurgence in popularity. Here in Canada, Koreatowns are a major landmark in cities such as Toronto and Vancouver.
Down south, New York, Los Angeles, Chicago, San Francisco, and Seattle all have vibrant Koreatowns that are growing every day. And it's not just the big cities that are seeing a resurgence of Korean culture. Smaller cities like Atlanta, Denver, and even Honolulu have Koreatowns that are thriving.
So why the sudden resurgence in popularity for K-towns? There are a few reasons.
First, the Korean economy is booming. The country has the 11th largest economy in the world, and largely remained functioning during the COVID-19 pandemic thanks to their strict masking rules and contact tracing. This allowed the country to keep churning out products and media for the world to enjoy.
Second, South Korea was open for tourists the entire pandemic if you didn't mind the mandatory 14-day quarantine and intrusive COVID tracing app. This is in stark contrast to other East Asian neighbors such as Japan and China, which were shut to outsiders for nearly two years. As a result, South Korea attracted many of the tourists who would have visited said countries.
Third, there's a huge obsession with Korean pop culture around the world that has been going on since the early 2000s. With the recent milestones being the first Best Picture Winner in Parasite and a smash hit Netflix show in Squid Game, there's never been more interest in Korean culture.
K-towns are a great place to get a taste of the traditions through food, spas, shopping and activities such as noraebang (karaoke). The abundance of unique desserts including bingsoo are simply icing on the cake.
They're also a great place to meet other people who are interested in Korean culture.
Koreatowns offer a taste of home for Koreans living abroad, and they're a convenient place for non-Koreans to learn about the culture.
If you're looking for a Korean experience, a visit to your local Koreatown is a great place to start.