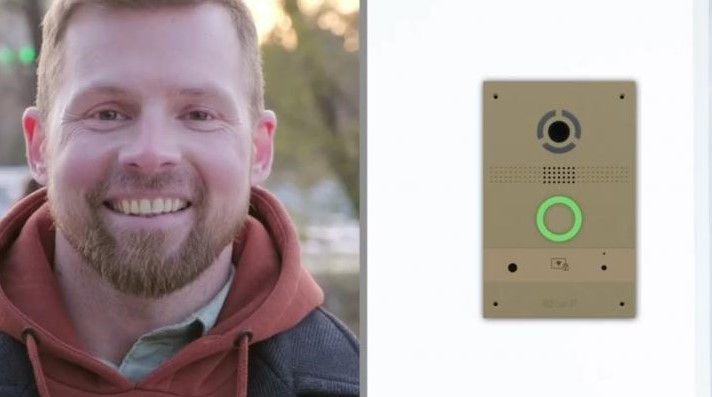 BAS-IP, a well-known British manufacturer of intercom systems, has released a novelty – a stylish and unique outdoor panel with face recognition. It is equipped with a 2-megapixel camera, a piezoelectric call button, and a UKEY reader.
Face recognition system
It uses 3D face recognition technology using IR sensors and deep analysis. Operation in 0.6 seconds. Adding new faces to the database is possible both directly through the panel and remotely using the BAS-IP Link software. The panel is made from an aluminum body with an anodizing coating that emphasizes the natural beauty of the metal and gives an effect of "live" surface.
UKEY mobile access
The AV-08FB panel supports UKEY mobile access, which allows you to open the door with your smartphone. At the same time, you can use ordinary key fobs or access cards.
The flexibility of settings and extensions:
• Remote addition of persons;
• Multi-factor authentication. The presence of multi-factor authentication allows you to increase the level of security and perform verification of two or more elements: a face, a card, a keychain, a PIN code, a mobile identifier, access via a temporary link;
• Automatic configuration and centralized setup using Link software;
• Notification in case of malfunctions;
• Log of all events;
• Open API for quick and easy integration of the panel into third-party systems (ACS, etc.).
BAS-IP outdoor panel also gives you the opportunity to get into the room using a QR code or a pre-generated link given by the owners of the apartment / premises. Panel can also be integrated with a video surveillance system (CCTV) via RTSP or Onfiv protocol, acting as a video surveillance camera in your system.