Micro Weddings are all the rage now, especially due to the Pandemic limitations surrounding social distancing. Think for a minute, isn't that great for the couple? Especially if they are uneasy around crowds or short on cash? By limiting the guest list you can take full control over the ceremony, ensuring that everything is done according to plan and design. This is not to say that changes don't happen but that the issues are small enough not to be overwhelming.
Regardless of the season Toronto (and Cottage Country) have some of the best opportunities for your smaller wedding, ranging in price, venue, catering and so forth. Here are three awesome ideas for your Microwedding, starting off with the lowest-price option.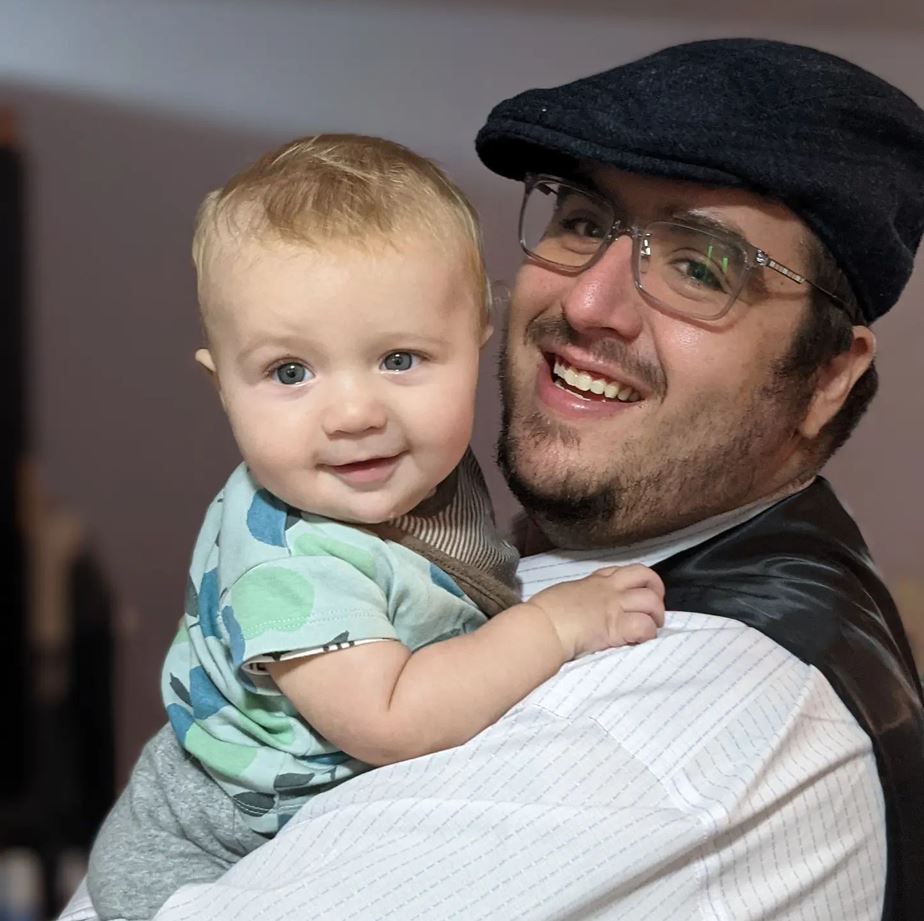 Micro Venue or Wedding Chapel
This is the cheapest option, probably the easiest one as well. While there are not as many Wedding Chapels in Toronto as in Las Vegas, there are many fine places to tie the knot. Make sure that the wedding officiant is registered, meaning that they are commissioned by the Province to solemnize weddings. The venue tends to be smaller, allowing increased communication and participation. While some allow small snacks-or cake-most will not allow full meals. One option is to perform the ceremony at the wedding chapel and then subsequently move the party to a restaurant for the celebration.
This is a great option for people who do not know many people in an area, such as circumstances where the guests are abroad and unable to attend. Many wedding chapels allow the ceremony to be broadcast on Zoom, allowing guests to watch and provide comments in real time. This can be combined with an additional service abroad, perhaps at a tropical destination that makes it difficult to attend. In fact, Brother Jeremy offers a full wedding package, complete with wedding chapel, registered wedding officiant, ceremony, and Xpresspost return to Service Ontario for processing.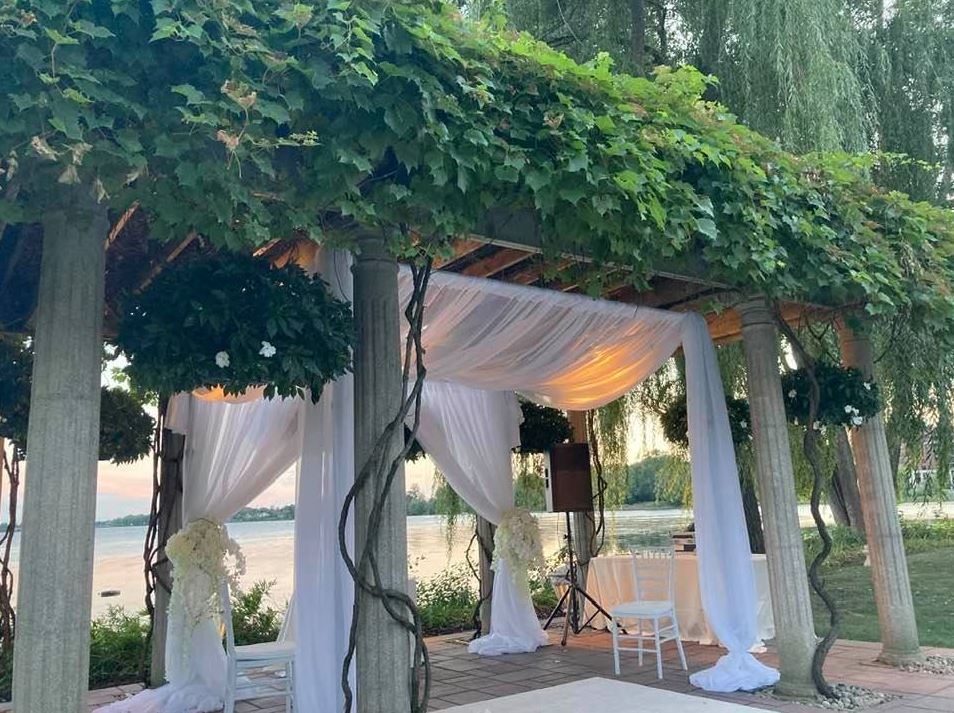 Muskoka Cottage or Beachfront Location
This requires either your own (private) property or permission to use that of a friend or family member. This can be very romantic, being so close to the water. Water is used frequently in the Bible, both in the Old Testament as well as the New. In the Torah (Old Testament) water symbolizes life, especially emphasizing its spiritual cleansing property. This is epitomized in the Mikvah Bath, a ritual basin used in Jewish Purity Law and Conversion Process (Giyur Tzedek). In the Gospel, John the Baptist immerses new followers in the Jordan River, symbolizing a rebirth in Faith and Purpose.
Once you have the venue, make sure to book the wedding officiant (or the wedding isn't legal), caterer, decoration team, and photographer. If on a tighter budget, outsource these functions to family, friends, or anyone with a flair for the aesthetics! Food need not be catered, with many modern couples electing for a simple BBQ, a reflection of Cottage Life; Authentic Canadian Culture.
Don't forget that Cottage Country is a couple hours from the core, requiring people to either drive or carpool. This can be problematic for older guests-or guests with mobility issues-but can be rectified with a little planning. In many ways the Cottage Country is part of Toronto, with the many leisure homes belonging to North York (and York Region) residents. If you want to save on money, assign roles to the wedding party, loved ones on "both sides" of the aisle. It will make them feel honoured as well as avoiding getting "the bill" in the mail.
Host The Entire Ceremony (With Reception) At Rented Room
This is (perhaps) the most expensive option for a micro wedding, but there are exceptions. If your wedding is taking place during the off-season (October -March) you can find great promotions if you look around. Once again, reserve your wedding officiant and have them meet the wedding party there. After everyone arrives he (or she) will do the ceremony, ring exchange, and (lastly) legal signing. There is no pressure to invite the officiant to stay beyond the service.
Smaller Italian Bistros may allow you to close down the entire premises, offering a more private, intimate affair. This focuses all the attention on your party, ensuring that no one has to wait too long to get their food and drinks. While many restaurants offer dessert, you can elect to bring in your own wedding cake, either bought or baked by a guest.
These types of venues are decorated tastefully, but not specifically for a wedding. You should ask (before booking) if they allow decorations, promising that it will all be cleaned upon leaving the premises. It is common for the wedding party to decorate the day-of (without the bride or groom being in attendance). One idea is to place pictures of the couple on boards, allowing guests to write personalized messages, mementos that will last a lifetime.
Whether you're considering a Toronto city hall wedding or in need of a Toronto wedding officiant, Brother Jeremy can offer a wedding package to suit your needs.