From the time you file your refundable SR&ED claim, it takes only 120 calendar days to be processed. (In 2013, the CRA service standards met this deadline in 96 percent of the cases they processed.)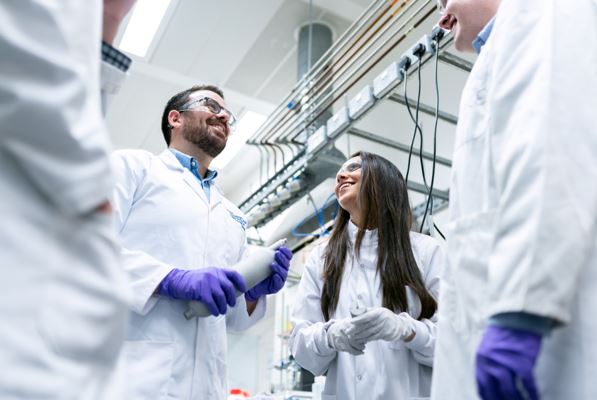 While we do not influence how long the CRA takes to process your SR&ED claim, we do have some suggestions that will make the process go more smoothly on your end, allowing you to submit and process your claim as quickly as possible.
Here are five suggestions to help you expedite the processing of your SR&ED claim:
1. Educate yourself and your technical team about the sr&ed investment tax credits program.
Outside of meeting with your SR&ED claim preparer, attend webinars and seminars to learn all about the program. When you understand what the program entails and who qualifies, you can better prepare yourself and your team for the process, helping it go more smoothly for everyone.
2. Keep track of documentation
Being proactive rather than reactive when it comes to future SR&ED projects is much easier. While looking back on what you've done and doing your best to gather documentation isn't difficult, implementing a documenting process from the start will save you a lot of time and work.
3. Delegate one team member to be your internal 'SR&ED Champion'
While it isn't required, appointing an "internal SR&ED champion" is usually beneficial. This person will be the main point of contact for your organization and will handle the whole SR&ED claim process from within. The technical lead is usually this person. They're crucial in setting up one-on-one interviews with all of your technical workers who worked on the research or development work.
4. Schedule time in advance to review technical reports with your SR&ED claim preparer
No one enjoys being pushed for time to fulfill a deadline. It's critical to plan out the procedure from the start to avoid feeling rushed before a deadline. The last thing you want to be doing is rushing through a technical report that could help you recoup some money!
An experienced SR&ED claim preparer will give you plenty of time to examine your claim before submitting it, allowing you to submit it far ahead of schedule. It's best to stick to their schedules and keep on schedule.
5. Review SR&ED criteria and develop a strategy BEFORE you start development
This suggestion may appear strange. However, knowing the requirements — documentation, qualifying work, salary vs. contractors — before getting in and executing the work makes the whole process go more smoothly. Your SR&ED claim preparer may walk you through what they'll be looking for and even provide you tips on how to get the most out of your R&D.
Bottom Line
Rather than treating your SR&ED claim as a reactive matter, let's take the next step and be proactive. The procedure will move much more smoothly, and you'll have more time to focus on your core business rather than seeking and accumulating paperwork.
Newsrooms.ca was not involved in the creation of this content. Information contained on this page is provided by an independent third-party content provider. Newsrooms.ca makes no warranties or representations in connection therewith.