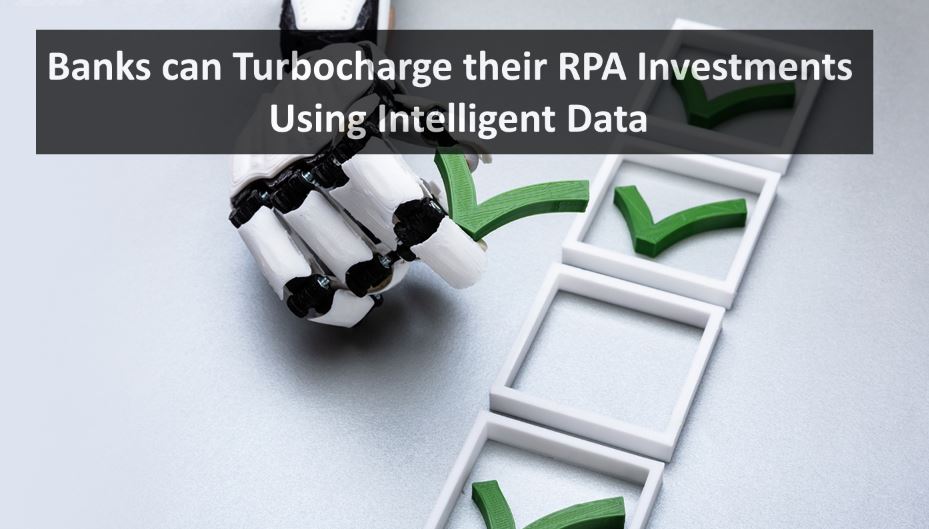 In a constantly evolving market, banking firms have had to look for disruptive technology in a bid to remain competitive. It has been the search for technology that will successfully enable digital transformation and guarantee that they provide a great customer experience and maximize efficiency while maintaining low costs. To meet these demands, robotic process automation (RPA) made a debut in the financial world. And it is not only the banking industry that is playing catch up with automation, but the pharma industry is also looking into intelligent ways to accelerate drug discovery. RPA Software uses both robots and artificial intelligence (AI) to augment human operations in any given industry. The terrain shift of tedious and manual activities from humans to machines has enabled banks to not only cut costs but also significantly improve efficiency and performance.
If you have been looking to integrate robotic process automation into your institution, there has never been a better time to join the bandwagon than now. In this article, we will look at three ways banks can make their RPA investments more powerful using intelligent data.
1. Accounting
Man is to error; is an undisputed fact. When this error is projected into accounting, the repercussions are great. Money and time are the two critical elements that you will lose on account of such errors in accounting. As an entrepreneur, I understand how valuable these elements are in growing a business. Good thing is, there are two sides to a coin. On the flip side, lies RPA. Robotic process automation drastically alleviates errors while at the same time, saving employees the tedious work that comes with data gathering and entry.
It equips you with the capability to automatically perform finance and accounting operations such as invoicing accounts payable (AP) and accounts receivables (AR) which have been argued to be major pain points for many enterprises. Unlike traditional human accounting, RPA use in accounting can leverage intelligent data gathered to provide innumerate insights into the process.
In fact, it is one of the key approaches in using intelligent data to drive digital transformation in industries today. RPA helps to maintain data consistency even with the constant change of customer's details; addresses or credit scores. It will gather such data from bank statements and frequently update the records. If you have worked in accounting, you probably know how sensitive such details are and how the impact of any error can be daunting.
Leave it to RPA to ease your burden. By using intelligence data to power your RPA investments for your financial institution, you are assured of clean data together with insights into the whole accounting process.
2. Financial Planning and Forecasting
I strongly believe in the power of a vision; a roadmap of how business should scale. With this technology, you will have the ability to analyze the most recent financial trends in the market as well as your historical data and generate forecasts.
Using the intelligent data collected, robotic process automation can give a measure of the performance of your business and pinpoint areas you will need to upscale as well as pitfalls you need to avoid.
Talk about taking risk management to another level. In fact, this other white paper takes you deeper into how businesses are using intelligent data to manage risks. The process of generating such forecasts is fast and painless. In addition to that, you can also get a constantly updated visual representation of the latest investments, financial statements, and capital expenditures. Financial planning is key for any enterprise, especially the banking industry. You can take advantage of robotic process automation to create and implement a financial action plan that is disruption-proof. And intelligent data and forecasts will ensure that your plan is exactly that.
3. Client Onboarding and Customer Support
A banking RPA bot is uniquely qualified for lead generation as well as sales support. This is thanks to its ability to use and analyze historical data at intelligent levels not possible for any human.
Predictive analytics tools can give you insights into:
which customers are more profitable?
the ones that are targets for cross-selling.
the best possible banking services and products to offer your customers.
How could a bot possibly be the solution to onboarding more clients?
Well, RPA tools can dive through tons of data; from your call-center logs to financial statements as well as customer online queries. It will then find patterns and correlations in seconds – something a human brain is incapable of doing.
These patterns will allow you to understand your customers and KEEP them away from competing banks. Keep in mind that at the center of this is the right data extraction solution. With the right platform, you can dispel the mystery surrounding the huge amount of data within your organization and open a window of business opportunities this data holds.
Does your customer seem dissatisfied? Well, even before this happens, you will already be working on solutions for their pain points. All thanks to the RPA bot which has analyzed this customer's emails, phone calls, and statements; providing you with intelligent data that will inform your decisions.
Conclusion
Clearly, as much as RPA is an extensive process that encompasses employee training, governance, and structured inputs, its results are phenomenal. Robotic process automation leveraging intelligent data has proven to enhance core banking functions while increasing operational agility as well as improving customer experience.
So, it is time to leave all the drudge work to intelligent RPA tools that will flawlessly, quickly, and happily get it done. And while it may sound complex, it really gets easier when RPA implementation is broken down into simple steps. Get in touch with Adlib Software to lay down a more definitive plan for your digital transformation journey.
Newsrooms.ca was not involved in the creation of this content. Information contained on this page is provided by an independent third-party content provider. Newsrooms.ca makes no warranties or representations in connection therewith.