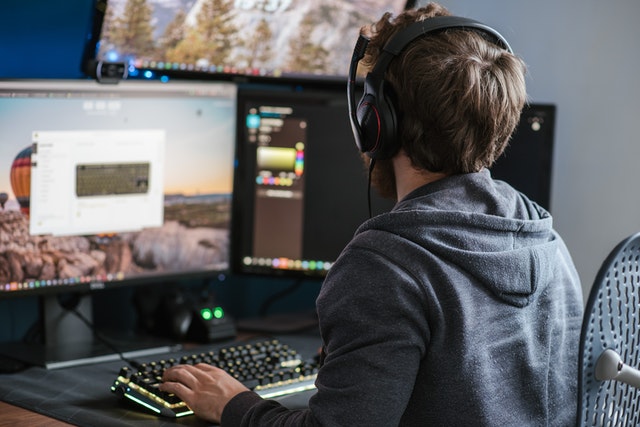 Scratch is a free programming language and online community where you can create your own interactive game. It is a fun and easy way to learn your skills or let you play with friends. Using a platform that offers a simple platform to learn a complex skill, like programming, has never been easier. Scratch is free and open source which means you don't have to pay in order to have fun.
Scratch was made as a platform for adults who wanted to learn how to program, but didn't have the money to do so. Instead of spending the money on software, Scratch provides them with an online community where people are more than happy to help you make your program work properly. Scratch can be used in a number of different ways, whether it be creating artwork, planning events, or even finding a job. It is totally free! Lifeofcoding
The basic idea for why this software created was to allow adults or children a like to be able to create programs without them needing to learn a coding language such as say Javascript or something else overall it can allow you to make many different things happen such as.
Games
Puzzles
Animation actions
Charts
The games themselves are kind of like how Megadrive or retro style games work or used to be super common in the past so if you like older style of games it can be a lot of fun or enjoyment to yourself or website user a like often such as you can fairly easy make like a copy of Pacman from this language quite easy overall.
Puzzles can be like for example solve a question for example who's president of Russia give answers like this
Putin
Trump
Johnson
Rasputin
In this case the user could tick or click the box saying Putin allowing them to answer a question .
Animation action could include your character or person walking or doing something such as jump or spin among other possible options this can allow some interesting or even funny experiences depending on what you make happen overall.
Making charts can allow you to delay data such as Pierchart showing different ages of your customers or class size a like quite easy or display data in a easy way to process the information fast which this language is very good at allowing you to do this very easy overall.
Can you get paid for doing this work?
You could do a course or sell software made on this system if you want to fairly easy since I have seen a few games being made in this program before such as like wackamole style of game able to run on this software very efficient if you use it right overall.
You could make your own Udemy course and get it sold for say $100 if you want to make money from the course side of this process overall fairly easy for me.
I have never run any software or make any coding form can I run this system easy? Yes you can since it requires more less no skills or talent or having a degree for you be able to use it at an advanced level in most cases part of why so many people love this language overall since you can do impressive things without you having to be fully trained coder overall which gives users many possible things they could do with it work wise or fun wise such as with friends you could make a game from using it in a simple easy to follow way in most cases.
Newsrooms.ca was not involved in the creation of this content. Information contained on this page is provided by an independent third-party content provider. Newsrooms.ca makes no warranties or representations in connection therewith.