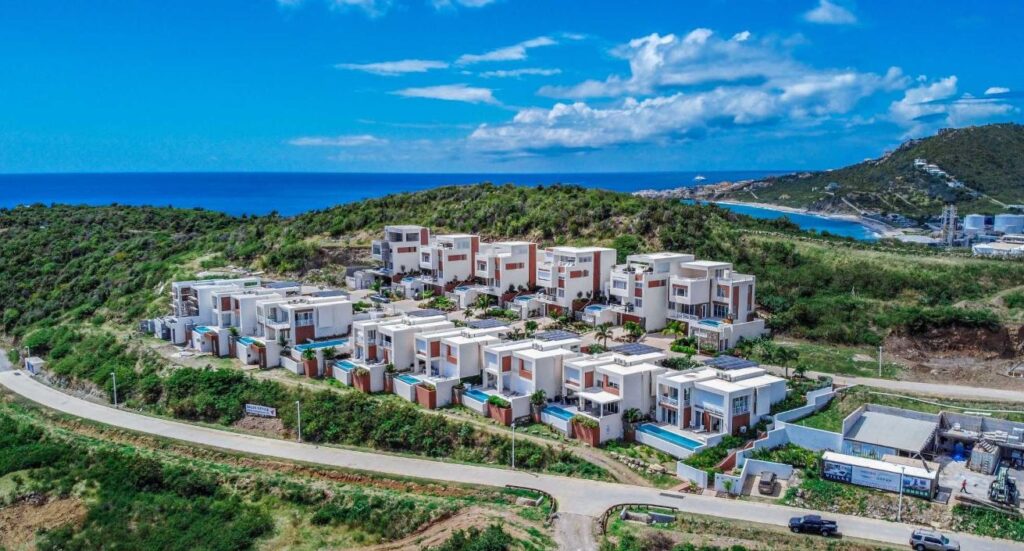 While some say St. Maarten real estate is already overdeveloped, we ask how can you say no to sharing this Caribbean paradise? In our opinion Indigo Bay, the last remaining natural bay in St Maarten available for development is destined for a residential development. Indigo Bay Estates is a 147-acre property that is easily noticed during a drive from Simpson Bay to Philipsburg. I am sure you have stopped by for some photographs without knowing you are actually admiring the beauty of Indigo Bay in St Maarten.
The reason for its success is clear; excellent infrastructure and management! It is the jewel in St Maarten's real estate crown. It is the only well planned residential villa estate in Sint Maarten. The location, the security, the ocean views, the landscape and the beach, there is nothing that comes in such a perfect package as Indigo Bay!
The location is zoned for villas and large estates however special permission has been offered to a number of developments to build upscale condominiums with focus on ocean views. The designation of single-family homes at Indigo Bay offers the estate from being overdeveloped and there are also height restrictions to ensure everyone has an unobstructed view.
The proposed high-end Indigo Bay condos for sale, reported several weeks ago in the news, is expected to feature certain luxury accommodations and five-star amenities, including 94 hotel rooms and suites, 55 lanai suites, 60 two-bedroom units, 15 three-bedroom units, a large luxury spa (10,000 square feet), a conference facility, an all-day dining restaurant, a fine-dining restaurant, beach bar, pool bar, fitness centre, multiple pools, and a kids and teen club, it was stated in a press release issued by Cay Bay Development NV.
Indigo Bay Estates
Indigo Bay consists of 147 acres of Cay Bay. Completely designed to be eco-friendly and naturally protected by the mountains behind. 50 acres is reserved for green zones, parks, roads, beaches and water retention. Tadzio Boeverts from the Nature Foundation St Maarten comments, "We commend them on their use of solar lighting, the installation of a filtration system for runoff, the establishment of wetlands that actually support associated ecosystems, the planting of indigenous trees and plants, etc. They have also on numerous occasions sought feedback and support from Nature Foundation on what can be done to make the project more "green." But like I mentioned, there have been impacts on the ecosystem, particularly on the Marine side of things. Run-off is still a major issue and siltation on the reef that is immediately off shore is a problem. But again, the developers are open to recommendations that we have given them in order to curb siltation and, when the project is closer to completion, we have discussed installing an artificial reef project offshore to restore what has been damaged. So, yes, I would like to echo what Rueben said in that they are indeed making a serious attempt at doing things the right way and hopefully this will continue in the long term."
How does the Indigo Bay Long Lease work?
One issue that everyone brings up is the private lease. Indigo Bay is private lease land. In Sint Maarten, all beachfront land or villas are sold under Government or Private Lease. The lease is automatically renewed and it has been like this for centuries! There is absolutely nothing to worry about. This is common in most of the Caribbean islands.
Why Buy Indigo Bay Real Estate
Indigo Bay remains the number one investment property location in St Maarten for long term return.
Forget the rental income, any property purchased here today is guaranteed to be appraised 20% higher in 7 years! If you consider all the other developments, there is no better designed, managed, and purpose built secure development that Indigo Bay Estates. In my experience this development started in grand celebrations with top international bands aiming to maintain an upscale neighborhood with celebrity endorsements.
Indigo Bay achieved great highs and many lows, in no part their fault. But where they are today, has been a masterful stroke of genius. The massive investment in world class infrastructure, has paid off. The Indigo Bay name rings as upscale residential.
Offering the best in St Maarten villas, Indigo Bay is near to everywhere, perched right in the center of a quiet majestic bay. Philipsburg city is simply a 10 minute drive towards the east while PJIA Airport (SXM) is a 20 minute drive in the opposite direction.
The beach is just a three to five minute walk. The neighborhood offers a safe, serene and picturesque development.
A Caribbean gem in every way.
Welcome to Indigo Bay.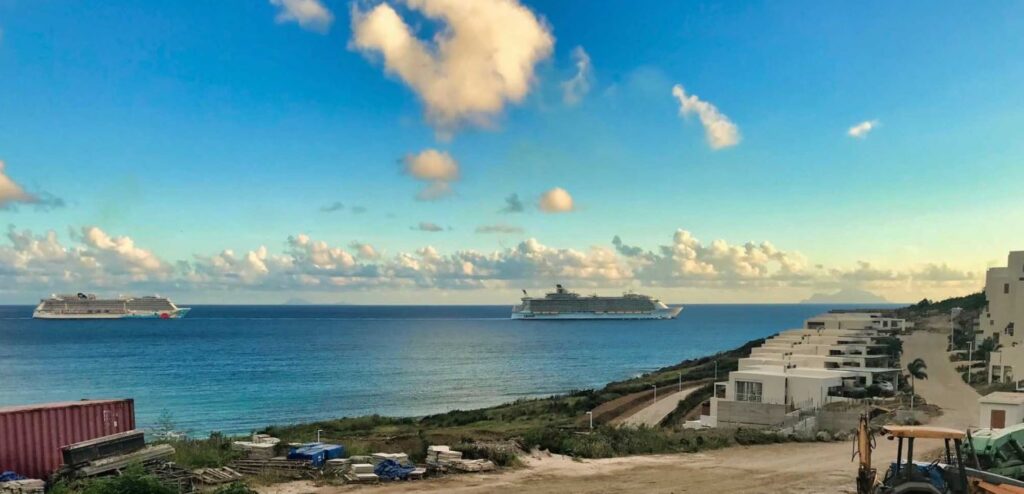 Newsrooms.ca was not involved in the creation of this content. Information contained on this page is provided by an independent third-party content provider. Newsrooms.ca makes no warranties or representations in connection therewith.