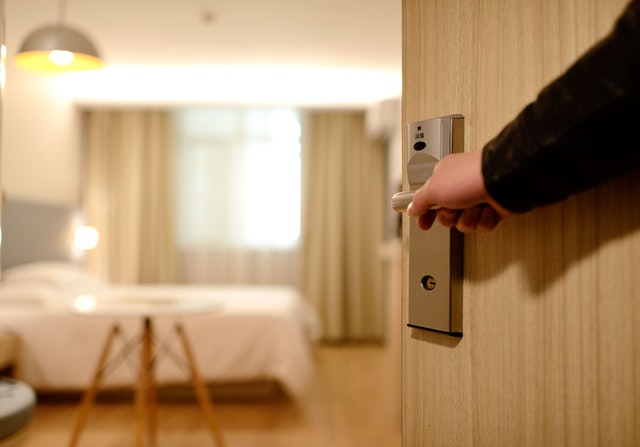 While Booking.com is one the titans of the hotel booking space, there are a number of travel tech startups emerging that are attempting to differentiate themselves with unique customer experiences and affordable prices.
Looking to just use a hotel's amenities and not stay overnight? Looking for a specific luxury experience? Looking to book a cheap last-minute room by taking a hotel's excess? What about joining a membership program that unlocks travel deals? Our list highlights some of the hot startups in the space giving Booking.com a run for its money.
BookTripsNow
BookTripsNow is an online travel shop that offers flight, hotel, and taxi reservations worldwide. It promises up to 15% lower rates on hotel and 10% lower rates on taxi compares to other online travel platforms. It also features last minute hotel booking and lets hotels fill up their empty rooms by discounting the rooms that are empty. The price of hotel rooms will fluctuate in real-time throughout the day and is touted to be the lowest at 2 AM. Already more than 500 hotels on BookTripsNow offer their best "very last minute" rates, from small and charming hotel to 5 stars; there is something for all tastes and all budgets.
The company is founded in 2013 by Chris Zheng in Waterloo, Canada, the company has raised 2.5 million from business angels. BookTripsNow plans to expand its presence in Europe and help more hotel owners to sell their distress inventory at the last minute.
TRVL
TRVL is an Amsterdam-based travel startup targeted at travel professionals. The platform seeks to bring travel advisors online and help connect them with potential customers looking to book vacations. The company offers them commissions of between 6% and 10% on each booking. The company, founded in 2010 by Jochem Wijnands and Michel Elings, has raised 4 million euros in funding, with participation from travel booking titans including Expedia and TripAdvisor. TRVL raised two seed rounds in 2015 and 2016, with the second led by The Netherlands-based VC firm Tablomonto Ventures.
Dayuse
Dayuse is a hotel booking site that offers customers access to hotel amenities for a few hours during the day, saving as much as 75% from an overnight hotel booking. This option is great for people who only want access to a room for a few hours, or who want to hang around the pool or use other amenities as though they're hotel guests, without actually staying the evening. The service offers hotel rooms (even luxury ones) for a few hours at negotiated rates.
The startup was founded in 2010 by David Lebée, Eugénie Lebée and Thibaud D'Agrève in an attempt to help hotels manage daytime hotel bookings. The company has raised around 18 million euros in funding over two rounds, that included a seed round in 2015, and a Series A in 2016. Its lead investors have included Charles Petrucelli, who has invested in a number of travel startups, Paul Dubrule, a French businessman who founded the AccorHotels hospitality company, and French VC firm Partech.
Bidroom
Bidroom pegs itself as the first membership-based marketplace for travel lovers. The startup promises lower hotel booking rates by negotiating rates that exclude the high commissions (sometimes a whopping 30%) hotels are typically responsible for when booked through other travel booking sites. In exchange for offering better deals for hotel owners, Bidroom works with them to incorporate discounts and other travel perks to its membership community. The company, which works with more than 100,000 hotels around the world, promises discounts of 5% to 25% on hotel bookings.
The Amsterdam-based startup was founded in 2015 by Casper Knieriem and Michael Ros in Amsterdam, Netherlands. Since then, it has raised around 21 million euros in funding in 2016.
DreamCheaper
DreamCheaper is a specialized online agency that helps people plan dream vacations while securing better deals. The company promises to optimize flights, hotel stays and cruise vacations around the world by cancelling a customer's existing reservations and rebooking the same experience at a more affordable price point. It pledges overall savings of as much as 60%. The Berlin company was founded in 2014 by Leif Pritzel and has raised 2.5 million euros in funding. The company had two seed rounds – in 2015 and 2016. Its most recent round was led by VC firm HV Capital based in Munich and German investment company TruVenturo.
Hotelchamp
Hotelchamp is an Amsterdam-based startup that helps hotels build better websites to attract more customers. The company offers an ecommerce website development tool, greater traffic through optimized Google Hotel Ads, and features for personalization that incentivize conversions. Recently, the company launched an AI Autopilot tool that utilizes artificial intelligence to create customized experiences for each customer that visits a hotel's booking site.
The company was founded in 2015 by Kasper Middelkoop and Kristian Valk and has raised 4 million euros in total over two funding rounds, included participation from a handful of individual investors.
Newsrooms.ca was not involved in the creation of this content. Information contained on this page is provided by an independent third-party content provider. Newsrooms.ca makes no warranties or representations in connection therewith.