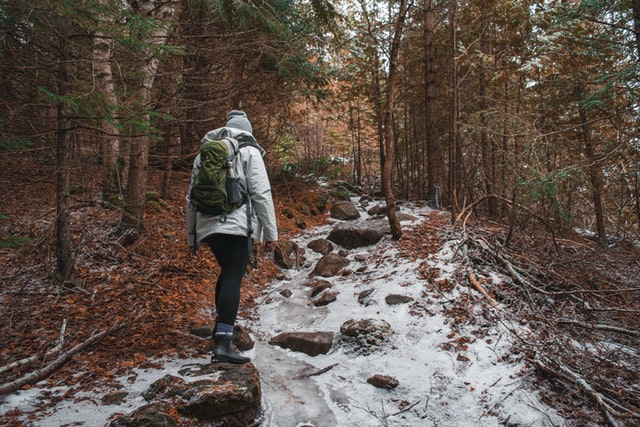 If you have exhausted your best hiking options in Toronto, trying to find out a few incredible attractions in the surrounding towns can prove to be quite effective and exciting experience. Oakville should perhaps be the best option for your needs in getting access to an incredible hiking experience ever. Let us explore a few great hiking trails that can be really adrenaline pumping in Oakville.
Sixteen Mile Creek Trail
The trail does provide you access to a very natural oasis for those looking for a wonderful experience in the middle of the city. The trail begins in the Lions Valley Park and moves around the creek reaching hills and residential areas along its route. You will also witness lush green forest along the length of the trail. The Lions Valley Park should provide you with a unique view and experience of walking around the loop and on the waterfront. The trail has plenty of options in the form of kids and accessible washrooms, BBQ and benches.
Bronte Creek Trail
The Bronte Creek Trail is located at just 15 minutes east of Oakville. The Bronte creek provincial park takes you through a network of trails making it one of the unique experiences to enjoy. Each of the trails move through forest and valley making it quite an interesting journey. The massive 17 km loop should be a great option to walk as much as you would want to. The scenery that you can get is indeed much superior. It a beautiful and quiet place and should be a great option for enjoying one of the wonderful trails ever. You will also find a few good options for hiking or biking trails and cross-country skiing. You can also give a thought to learning new things at the nature center.
Joshua's Creek Trail
This is one of the urban trails and passes through the forest areas. One of the largest urban trails in the Halton region, it ends at the waterfront providing you an ultimate and mesmerizing view of the lake. It can also be a great option for enjoying the beauty of the city and wonderful biking trails. The excellent options in the form of Joshua's Valley Park that can be an excellent start for the trail and that should provide you with mesmerizing experience ever. Spanning two kilometers, it has been regarded as a great option for hiking and walking alike. The Park also has a few small creeks and a few up down trails that you can enjoy.
Those were just three of the wonderful trails that you can explore for an incredible experience ever for your needs in the best biking and hiking trials in Oakville or surrounding areas. Of course, there are many of them, but these three should help you in creating an interest in the hiking options in and around Oakville region. Hire a good transportation option such as Oakville Limousine for a full-fledged entertainment ever to reach those wonderful parks and trails. You will find an exciting and perfect experience ever by almost every count – be it affordability, punctuality or professionalism.